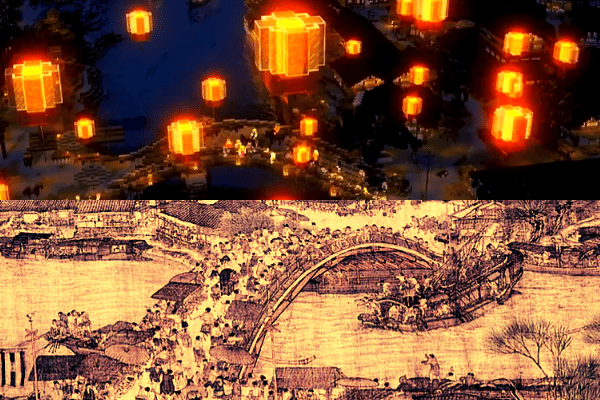 Cthuwork, a Minecraft builder team in China, announced that they will be launching non-fungible tokens (NFTs) of "Along the River During the Qingming Festival" in its voxelated glory on the Binance Smart Chain (BSC).
The voxel art is based on the famous scroll painting titled "Along the River During the Qingming Festival". Countless square blocks were used to build the structures in the artwork. An official video of the artwork was uploaded on Chinese video sharing platform Bilibili last year and has gained over 7 million views.
Only 20,000 of them will be up for grabs. They will be issued on the BSC chain as limited edition figures in blind boxes. The sale starts on June 23, 2021.
Established in 2012, Cthuwork has a follower count of over 700,000 on Bilibili and is famous for building traditional Chinese structures in Minecraft, a wildly popular game that allows players to construct anything they want with blocks.