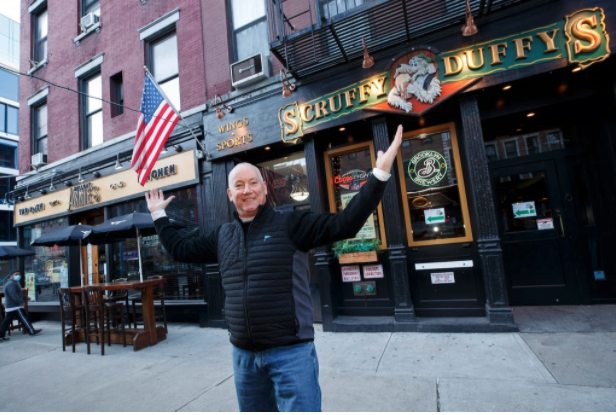 ( Picture taken from NY Post )
In what could be a sign of things to come, Patrick Hughes, owner of Hellcat Annie's and Scruffy Duffy's, is putting up his two popular NY bars for sale. The price tag? 25 Bitcoin or 800 Ethereum.
Like many establishments which went belly up due to the ongoing pandemic, Hughes' two bars were similarly not spared. He used to command 50 staff but has since trickled to about 5 in a bid to ride out the current crisis.
Crypto is on fire, it's a hot currency

Patrick Hughes
The premise for accepting Bitcoin and other highly liquid cryptocurrencies like Ethereum is simple. Loose monetary policy has enabled "free" money printing in a bid to sustain the pandemic-hit economy. The global reserve currency, the United States Dollars – has been weakening against major currencies like the Euro and the Pound sine March 2020. Bitcoin and cryptocurrencies have become a hedge against inflations. Business owners like Hughes would definitely want to preserve the value of money received rather than see it being eroded over time.
However, a bigger push factor fueling the acceptance of cryptocurrencies as a payment method would be the digitalisation of the global economy. Never before in the history of mankind has anyone from anywhere be able to access financial services easily, all thanks to blockchain. And this access is only made possible through the global mandate of digitalisation.
We have heard of taxes payable in Bitcoin and high value goods which are transacted in Bitcoin. And now businesses and companies are sold in Bitcoin. Perhaps, elevating the global wealth level and narrowing the gap between the rich and the poor would be the raison d'être of cryptocurrencies.