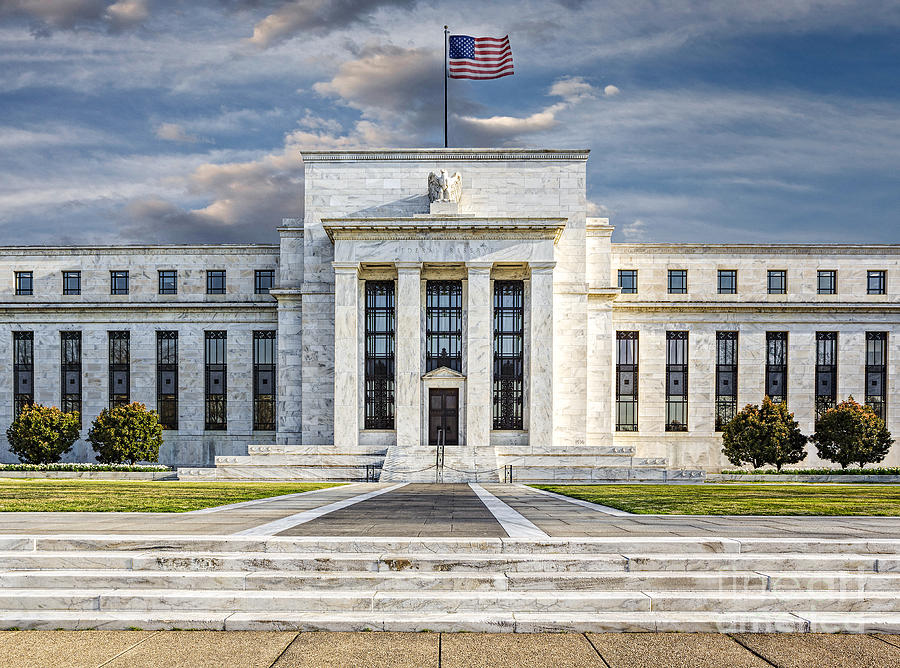 Investors need to manage their expectations as 0.75% rate hikes by the U.S. Federal Reserve become par for the course, as opposed to the more modest 0.50% hikes earlier. 

Odds of a U.S. recession increasing as Fed has shown that it's behind the curve when it comes to policy, raising the specter of a hard landing for the U.S. economy.
Although U.S. Federal Reserve Chairman Jerome Powell had promised at the conclusion of the last Federal Open Market Committee meeting that he didn't expect any future super-sized rate hikes, what that means is a subject of much debate.
Last week, U.S. policy makers raised the federal funds rate by three quarters of a percentage point, with the interest rate for this year now from 1.5% to 1.75%, deeming it the most sizeable rate hike since 1994, with Powell adding that a hike of a similar degree is expected in July's policy meeting as well.
Not so long ago, 75-basis-points was considered "super-sized" but evidently what that means is subject to interpretation as the Fed battles the fastest pace of price increases in four decades.
Backing another 75-basis-point hike, U.S. Federal Reserve Governor Christopher Waller reaffirmed that the Fed is 'all in' on regaining price stability.
Officials forecast interest rates are expected to climb to 3.4% by December and 3.8% by the end of 2023, with both being the highest levels seen since 2008, where the U.S. economy was on the brink of a financial crisis.
Conversely, Waller notes that the fear of a recession is exaggerated and feels that it is necessary to go beneath the "trend growth for at least six months to a year" and denotes the possibility of unemployment rising between 4 to 4.5%, playing down the worries harbored by many investors.
With the Fed behind the curve when it came to inflation, concerns that it will not be able to usher the "soft landing" for the U.S. economy that it has promised are increasing.
If nothing else, the U.S. Treasury yield curve appears to have priced in a recession within the next two years and there are forecasts of rate cuts by 2024.
With Americans feeling the burn of inflation, there is political pressure on the Fed be more proactive when it comes to reining in costs, but the odds of it being able to do so without causing a recession are slim, which means investors should consider selling on the small rebounds that they see, rather than bet on any durable rally in risk assets.