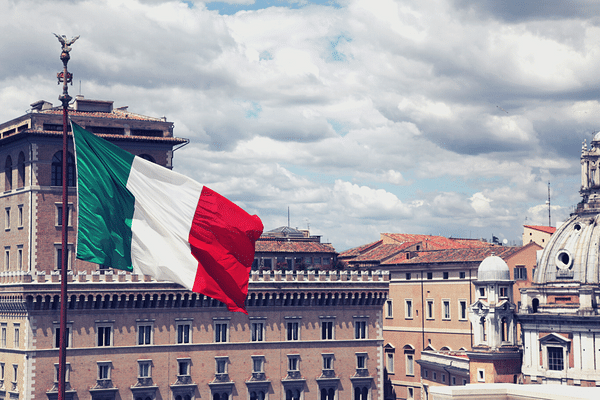 According to ResearchAndMarkets's latest report, the Italian NFT market is anticipated to increase by 47.6% annually to reach $671.4 million in 2022.
Over the projection period, the NFT market is anticipated to expand gradually, with a CAGR of 34.6% between 2022 and 2028. By 2028, the NFT Spend Value in the nation will have increased from $671.4 million to $3633.5 million.
Young Italian digital artists are using Ethereum to trade their creations online — a sign that NFTs are becoming increasingly mainstream in the country. The first cryptocurrency art auction in Italy was held at Cambi Auction House in July 2021.
Italian artists are selling their works in digital format, or NFTs, in a collection titled Dystopian Visions, which was curated by the director and co-founder of the Museum of Contemporary Digital Art (MoCDA).
This auction shows that NFTs will be staying in Italy for quite a while. Contemporary artists are aware that selling NFTs of their daring and unique artworks can make them come to life and help them connect with the viewer better. Furthermore, these NFTs created a new way for these artists to make money.
Federico Clapis, an Italian NFT artist, sold a piece for about 44.7 ETH ($180,000), while Hackatao's sold for almost 185 ETH ($575,000). Another, DotPigeon of Milan, had purchased NFTs on Nifty Gateway for US$250,000. The publisher therefore predicts that more of these artists will enter the NFT arena and eventually produce income for the nation.
Diesel, an Italian clothing company, debuted its NFT line, D:VERSE, one-of-a-kind runway attire, and Metaverse wearables in March 2022. There is just one token in the collection, and it is a special physical and digital showstopper. A special access card for the upcoming In Real Life Diesel Runway Show is also provided.
Fashion firms — including Dolce & Gabbana — are forming alliances with NFT platforms in response to the growing buzz surrounding NFTs in order to introduce a variety of digital fashion NFTs, such as apparel, accessories, jewellery, and more. Fans, collectors, and enthusiasts purchase these distinctive collectives, which is why the sales of these brands are increasing.