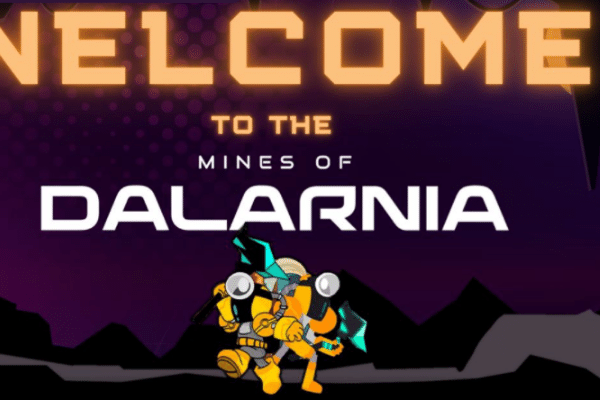 With all the market upheaval, it is no wonder that for many holders of DAR tokens, their faith becomes shaken. Sensing this, the Mines of Dalarnia team recently made an announcement to assure investors and players that their intended roadmap for 1Q launch remains intact.
Although the DAR Token price on Binance has been depressed lately, we believe its price trajectory will soon see an explosive growth as the launch date of its 2.0 mainnet draws near.
Here are the top 3 reasons why we feel DAR Token is worth taking a look at
I. Experienced Game Studio
The developer behind Mines of Dalarnia is Workinman. This company has been developing games for more than a decade and has worked with esteemed clients like Disney and Discovery. Even from the teasers released now and then by the DAR team, one can see that the artwork and special effects are enriching.
II. Well Funded and Backed
DAR team has raised more than US$3 million in its recent IFO. This has given the company a good runway to ensure that the product is always updated. In other words, longetivity is assured. The Mines of Dalarnia project is using the Chromia blockchain to store some of its game data. Chromia is a relational database blockchain which recently just received funding to grow its footprints. The DAR project also has investors such as Animoca, Bitscale Capital and NGC Ventures.
III. Most Importantly – Fun and Addictive
A game needs to be a fun game in order to attract and retain players. The Mines of Dalarnia did not fail in this aspect. Many who played the alpha-version of the game commented that it is a fun game. Even our editorial team set out to try out and concurred with those comments.
With its impending 2.0 launch using the real DAR Token, we are excited and cannot wait to try it out.