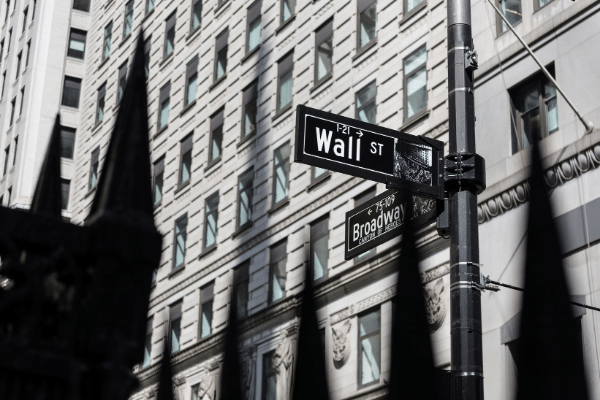 Circle heads for US$4.5 billion listing via a SPAC 

Stablecoins will be tested, especially if central banks issue their own digital currencies, but prospect of a privately-issued stablecoin surviving alongside are high
A dollar by any other name would buy as much?
There are dollars and then there are digital dollars and as far as digital dollars go, Tether, the controversial dollar-backed stablecoin is heads and shoulders above any other stablecoin in the cryptocurrency landscape.
With a market cap of some US$62 billion, Tether has quietly grown into one of the biggest players in the U.S. commercial paper market and the most widely used and lightly supervised digital dollar stablecoin.
So when Circle, issuer of the USDC stablecoin came to the fray, it offered a unique opportunity to go a different route when it came to a digital dollar.
From the get-go, Circle maintained far higher levels of transparency, with audited accounts of actual dollars (whatever that means) deposited at banks and other financial institutions, but take-up in the cryptocurrency community had been slow initially.
As the cryptocurrency space has attracted institutional interest and regulators are circling around cryptocurrency companies, Circle's initiative to be regulatorily compliant seems prescient even though USDC comes in a far second place for stablecoin issues with a market cap of just US$26 billion or less than half that for Tether.
Circle looks set to increase transparency with a US$4.5 billion SPAC-listing and in a statement, CEO Jeremy Allaire said,
"Through this strategic transaction and ultimate public debut, we are taking an even bigger step forward, with the capital and relationships needed to build a global-scale internet financial services company that can help businesses everywhere to connect into a more open, inclusive and effective global economic system."
Speaking to Bloomberg Television yesterday, Allaire said,
"We saw an enormous opportunity to both raise capital, but also more importantly build a significant public company with transparency and visibility to the enterprises and institutions that are building on top of us."
Not longer after the Bitcoin whitepaper was written, there was an obvious need for stablecoins to balance the inherent volatility in cryptocurrencies.
Traders looking to stay invested in the cryptocurrency ecosystem but not wanting to take a position in the interim saw the value in Tether, which was launched in 2014, as a halfway house from cashing out of cryptocurrencies entirely or braving the volatility.
Circle launched its USDC as a "regulated" alternative to Tether, four years later in 2018.
USDC is not legal tender by any stretch of the imagination, but the concept of private currencies is not new and during the industrial revolution, mining towns located far away from other forms of economic activity, would issue company scrip as a form of private currency issued to employees by their employers.
That company scrip could be exchanged in company stores also owned by the employer – private currency for a highly localized economic system.
Used since the mid-1800s in the United States, private currencies can still be found not just in North America, but all over the world, in various states and rates of circulation.
As a payment services provider for internet businesses, Circle has the unique opportunity to issue a private currency, USDC, that solves two of the biggest problems when it comes to such issuances – liquidity and convertibility.
When asked by Bloomberg Television whether central bank digital currencies might pose a threat for stablecoins such as USDC, Allaire was dismissive,
"I don't think the strategy for the U.S. should be to try to out China, China."
Circle will enter the public markets via Concord Acquisition Corp.