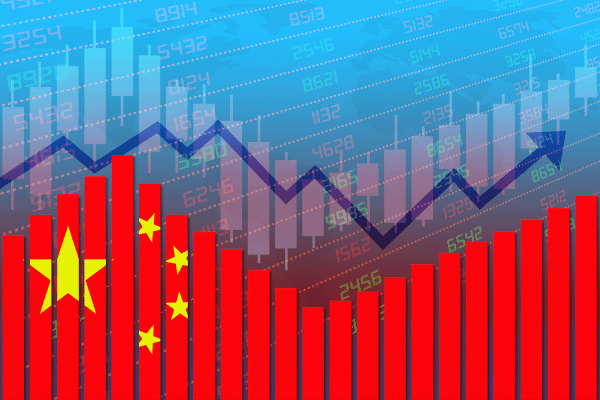 China's central bank reduces the reserve requirements of its banks and encourages lending

Signs that Chinese consumer consumption has not picked up and growth appears to be slowing post-pandemic 
Central banks may want to keep their hands on the liquidity taps, ready to turn them back on at a moment's notice and governments may want to prepare for another round of stimulus because just like long-Covid, the economic fallout from the pandemic may also be long drawn.
In signs that China's economic recovery post-pandemic may not be as robust or as resilient as hoped for, the People's Bank of China ("PBoC"), the Chinese central bank, slashed the amount of cash most banks must hold in reserve last Friday, in order to boost lending.
The move by the PBoC came as a surprise especially as Beijing appears to be allowing even larger state-owned giants to default on their debt, and after moving towards tightening credit conditions just before last Friday's announcement.
Data last Thursday suggests that China is expected to grow just 8% in the second quarter, from a record gain of 18.3% in the first quarter, according to a Bloomberg poll of economists.
Retail sales, industrial production and fixed asset investment growth are all expected to moderate as well.
To be sure, the Chinese economy, which was perhaps one of the first few to start emerging from the pandemic, was always expected to moderate its recovery after its initial rebound, but now economists are concerned that it has happened earlier than expected and could affect the rest of the world.
But the mystery remains as to why retail sales in China have also slowed.
Some have suggested that Chinese consumers remain wary about sporadic resurgences of the coronavirus, dampening the expected "revenge spending" when lockdown measures were lifted, but that in an of itself can't explain the tapering of consumer demand.
Another possibility is that the pandemic itself, especially its pervasiveness and its serving as a reminder of mortality may have led to a perceptible shift in Chinese consumer priorities and choices.
Whereas before the pandemic, where the threat of sudden death was remote, Chinese may have focused primarily on the acquisition of material goods and comfort.
The Chinese, who have suffered numerous hardships throughout their history, have had a tendency to save far more than other nationalities and given that the pandemic, its economic consequences and job losses are fresh on their minds, may have reverted to tried-and-tested prudence. 
Now that human mortality has been brought back into sharp focus, Chinese may be spending more on experiences and time with family, instead of cars and other durable goods, shifts that could prove to be persistent. 
In that vein, the strict restrictions on travel between regions and cities in China may have prevented the manifestation of that wanderlust, and demand for services, hospitality and recreation may increase once China fully opens up.
But durable goods sales and Chinese consumer consumption may take awhile before recovering in the long term – introspection, fortunately tends not to be a persistent human trait.