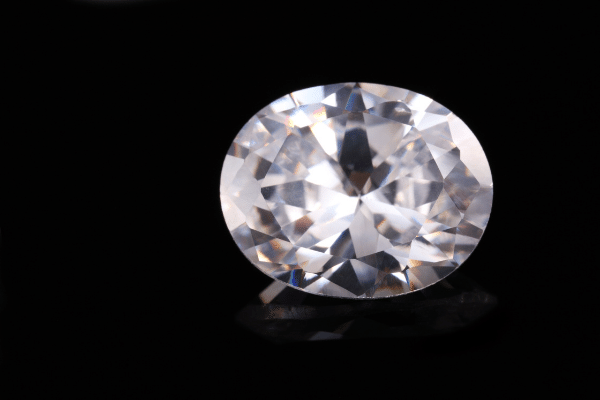 Christie's set to accept Bitcoin or Ether for this Friday's auction of a 101.38-carat pear-shaped diamond 

Auction houses are cottoning on to the cadre of crypto whales who may have bags of cryptocurrency with nowhere to spend it and sellers who might see this as an opportunity to cash in on the nascent asset class 

 
Diamonds are forever, and so it seems, are cryptocurrencies.
While non-fungible tokens or NFTs have been making headlines, with art (both digital or otherwise) selling for record amounts in cryptocurrencies, auction house Sotheby's looks set to make history in Hong Kong this Friday as it puts a 101.38-carat diamond on the block.
The pear-shaped flawless gem has been estimated to likely fetch as much as US$15 million at auction, with Sotheby's accepting payment in Bitcoin or Ether if the buyer so chooses.
If a buyer does elect to use cryptocurrencies to pay for the gem, it would mark the most expensive physical object ever publicly offered for sale using cryptocurrencies, according to Sotheby's.
In 2017, a Dubai developer made headlines for claiming to accept Bitcoin as payment for luxury apartments, but no transactions were recorded for the sale.
Since 2020 however, cryptocurrencies such as NFTs have set new records at auction, with Christie's US$69.3 million sale of Beeple's "The First 5000 Days," a digital artwork, sparking a trend by auction houses to accept cryptocurrencies both for payment and for sale as NFTs.
Diamonds weighing more than 100 carats are exceedingly rare, with Sotheby's estimating that less than 10 such diamonds ever coming up for auction and only two of them being pear-shaped.
Last month, auction house Phillips offered a piece from street artist Banksy for sale, which could be paid for using Bitcoin or Ether as well.
The recent interest to pay for collectibles using cryptocurrencies shouldn't come entirely as a surprise.
For many cryptocurrency holders (or "hodlers" if you will), there are still very few avenues to spend their bags of digital assets and certainly not in a splashy, headline-grabbing manner.
While Lamborghinis are the meme-inspired carriage of choice for the crypto-rich, it's still not possible to pay for the raging bull using cryptocurrencies.
Many cryptocurrency "whales" have held on to their digital assets for years, but with limited places to spend them outside of speculating on other cryptocurrencies or at auctions such as this one, it may not come as a surprise that auction houses are keen to capitalize on the opportunity.
Because many cryptocurrency "whales" may have generated much of their digital wealth relatively easily, having bought tokens when they were very cheap, items such as the diamond being offered by Christie's could attract far more at a crypto-accepting auction rather than if it were to be purely auctioned off using fiat currencies like the dollar.
And while cryptocurrency prices are volatile, it's not the auction houses that are on the hook for that volatility, instead it's the seller of the pieces who assume the most risk.
Given that Bitcoin and Ether have been relatively stable of late by cryptocurrency standards and because even if the diamond offered by Christie's gets a "volatility premium" for cryptocurrency of 30%, the amount would still be in excess of a straight up dollar auction.
Diamonds may be a woman's best friends, but for auction houses, cryptocurrencies may be a newfound one.