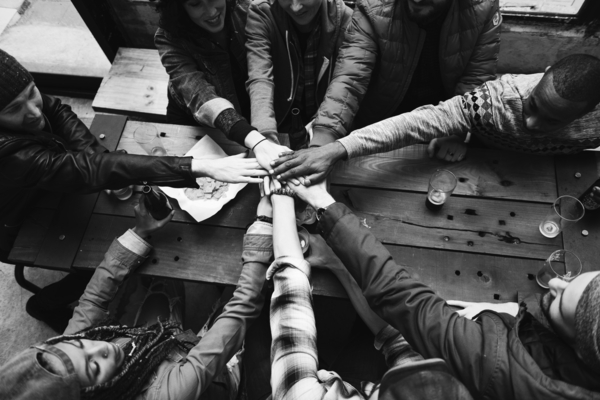 Finance and tech industry leaders such as Microsoft, Nasdaq, IBM and more announced their memberships in a newly launched global alliance to propose standardized tokenized ecosystem requirements and frameworks – the InterWork Alliance (IWA). The alliance is supported by the World Economic Forum (WEF) and this non-profit organization hopes to encourage the adoption of tokenized systems on the web through their efforts.

Led by some of the world's biggest blockchain tech advocates, the alliance also features Launch Associates that will bolster the IWA's efforts in this aspect, namely global blockchain associations or organizations such as the Global Blockchain Business Council (GBBC), Global Digital Finance (GDF), Hyderabad Blockchain DistrictInternational Token Standardization Association (ITSA), Washington Technology Industry Association (WTIA) Cascadia Blockchain Council.

According to the press release, the alliance intends to focus on and provide guidance in three main areas:
The Token Taxonomy Framework: Arovides a common language and toolset that enables multiple parties to agree on the definition of a token and how its value can be exchanged or used
The InterWork Framework: Allows businesses to compose multi-party contracts from clauses that directly correlate to the token standards, enabling communication protocols to be defined and connected to framework components regardless of the eventual technology deployment
The Analytics Framework: Enables organizations to derive additional business value from a privacy-preserving analysis of multi-party contracts, and shared data schema for value-add AI services and market-driven data reporting
"When our customers want to come together to solve problems in their sectors, they often want a neutral forum where they can work out collaborative frameworks and approaches that let them focus on business outcomes rather than technology implementation details. The IWA will play a critical role in helping business leaders across industries collaborate effectively," said Marley Gray, principal architect, Microsoft, and the InterWork Alliance Chairman.
With the developments in laws and regulations overseeing the crypto sphere in recent months, it is prudent to provide greater transparency and information to both businesses and financial regulators, especially when the concept and processes of tokenization are commonly misunderstood. Streamlining the way the world can understand and interact with tokenized systems will support its unrestricted innovation in the industry.