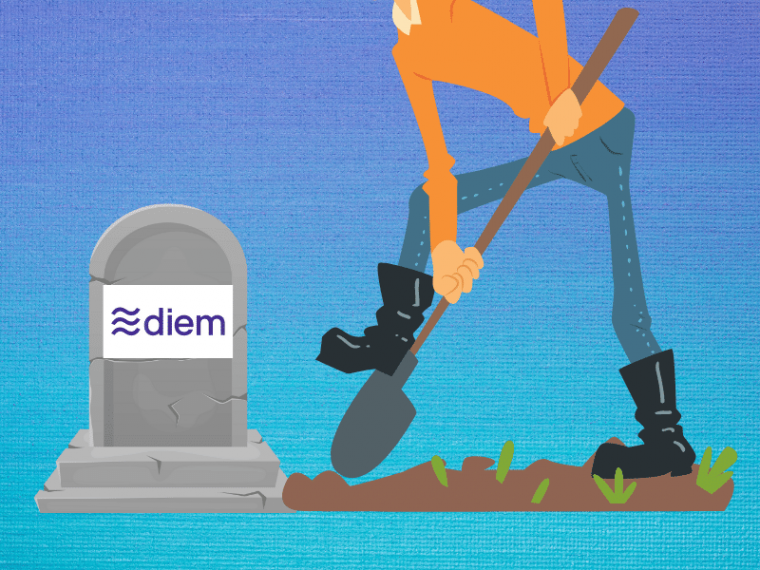 Meta Platforms is one of the long-living tech companies that has been aggressively entering the Web 3.0 space. It tried to become a leader in various technologies by throwing every project imaginable at the embryonic market — one of which was Diem stablecoin that the company had taken the front.
Even though it failed and Meta sold off several of its coin-related assets, Aptos Labs is taking interest in it and giving it another chance.
Meta has seen its fair share of varied success as a result of its attempts to try everything in hopes of seeing one of them work with Web 3.0 development. The company's metaverse experience Horizon Worlds is one of the successful projects, but the others like Diem are not.
Meta made a decision to shut down the five-year-old Diem stablecoin project in January 2022 — a very unfortunate outcome for the company as years of work did not come to fruition.
The Diem-related assets were sold by the company with heavy scrutiny of the currency from the regulators in both the U.S. and Europe.
The Novi crypto wallet, which is built specifically as Diem's companion app, is shutting down in June. Novi pilot program will cease to function and Meta will sell its related assets in September.
The Diem project will be revived by two ex-Novi project leads with their new start-up as Aptos Labs. The company is currently seeking for significant financial backing to support it.
Upon witnessing Meta platforms shutting down Novi and Diem, Novi wallet developers Mo Shaikh and Avery Ching felt disinclined to stop pursuing the project's goal. They departed from Meta in late 2021, and co-founded Aptos Labs to seek the revival of the Diem project.
Meta Diem projects and Aptos are slightly different for the amount of reasons. Most notable difference is that Diem was a non-blockchain project, whereas Aptos is building its currency on its creation of layer-1 blockchain networks.
Although Aptos still uses the source code from Diem, the two co-founders believe that they can make the project similar and far more regulator-friendly than Diem.
With the funding of A16z and Tiger Global in March, the company has raised $200 million. The company made an announcement of the end of another major funding round this week. FTX Ventures and Jump Crypto invested an additional $150 million in the most recent round.
For now, the co-founders are facing the $1 billion lawsuit against fellow businesswoman Shari Glazer. Glazer stated that she only helped Shaikh and not Ching to co-found Aptos. This lawsuit becomes the company's biggest obstacle as it works toward a first Diem launch back in May.