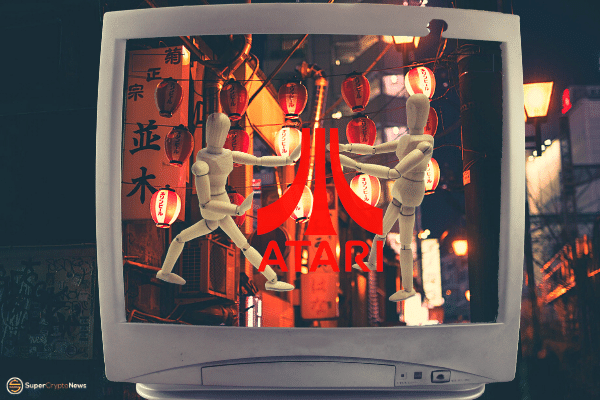 In hopes of reviving the entertainment software firm Atari SA, CEO Frederic Chesnais has the company's agenda for the following month planned out — to start an online casino.
Atari SA and Decentral Games will be partnering up to develop Atari-themed games and Atari non-fungible tokens (NFTs), which are used as leverages to earn digital currency, on the Ethereum blockchain for the casino.
The companies' joint statement said that they are expecting to see bets of around $US150 million in 2021 and US$400 million for the next couple of years.
According to Chesnais, the motive behind this move is to "move the Atari gaming experience onto the blockchain".
The concept of on-chain casinos was met with mixed reception; some are skeptical and some are enthusiastic. Crypto fans see the gambling industry going crypto as its next logical step, revolutionizing the way gambling works in the future.
Atari will always be remembered as the pioneer of video games, being the one behind games like Pong and Asteroids in the 1970s and 1980s.. However, video gaming giants of today, such as Sony's Playstation and Nintendo, are already leaving Atari in the dust.
Chesnais has been working hard to make Atari more modern and relevant, which includes being involved with crypto-related projects in the past.