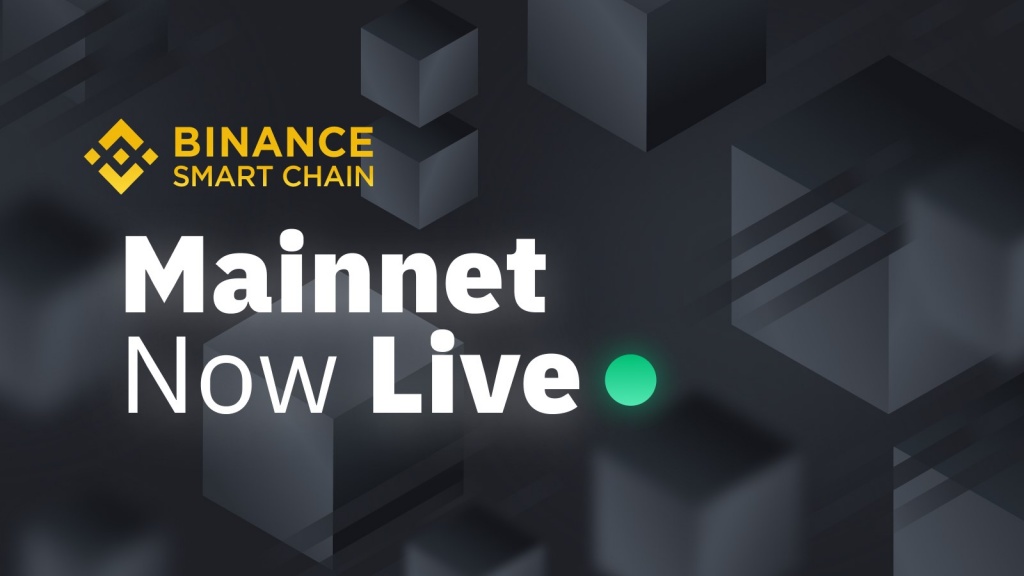 The Binance team announced the launch of a parallel blockchain that would run alongside the Binance Chain (BC) back in April, the Binance Smart Chain (BSC), which was scheduled for a Q3 release. According to a press release, the BSC's mainnet went live on September 1 as planned, which provides developers with the necessary support and infrastructure to create new smart contracts and decentralized applications (dapps). These were functions and features that were missing from the Binance Chain and frequently demanded for Binance's community.
The BSC, which is also compatible with the Ethereum Virtual Machine, also supports the creation of new DeFi products and protocols in the midst of the craze. One notable feature is the utilization of the Proof of Staked Authority mechanism, where 21 validators will produce and be rewarded for producing blocks on the chain with Binance's token, the BNB. These validators are voted in and out based on the BSC's staking governance system.
"Binance Smart Chain makes it possible for developers around the world to build DeFi services and many more dApps within the Binance Chain ecosystem, while delivering various benefits such as an all-new method for staking BNB, high performance, lower fees, direct connection with fast DEX and more. We are looking forward to what more will materialize in the near future with the great initiative developed by the Binance Chain community with the launch of Binance Smart Chain," said Binance CEO Changpeng Zhao (CZ).
As previously reported, developers on the BSC will have access to Binance's full suite of products and services such as the Binance DEX or Binance Cloud, which CZ has mentioned in previous interviews to be the main difference between other blockchains such as Ethereum and the BSC.
You may also want to read: The Role of Exchanges in the Shift Towards a Proof-of-Stake System with ExMarkets