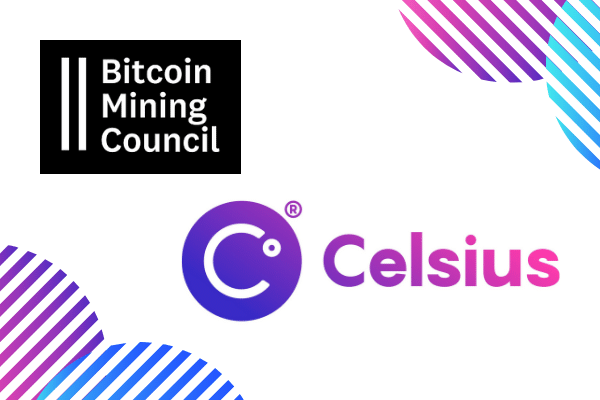 Cryptocurrency yield-earning platform Celsius has recently announced that it has joined the Bitcoin Mining Council (BMC), a voluntary global forum of Bitcoin mining firms and other companies in the Bitcoin industry.
BMC is playing an important role as the global mining power migrates from China and other countries to North America. According to the Cambridge Bitcoin Electricity Consumption Index, the US is the second most popular Bitcoin mining in the world — accounting for 16.8% of the global hashrate.
Some of the hashrate from China continues to move to the US in search of safe government regulation and low-cost power.
We are honored to join the Bitcoin Mining Council and be part of their important effort to make mining more efficient and transparent. Celsius sees great opportunity to help secure the Bitcoin network as bitcoin mining migrates to North America and we are committed to promoting that trend while adopting sustainable energy practices along the way.

Alex Mashinsky, CEO of Celsius
The announcement followed Celsius's investment of more than $200 million into mining equipment and positions in Core Scientific, Rhodium Enterprises and Luxor Technologies. This makes Celsius one of the largest investors in North American mining.