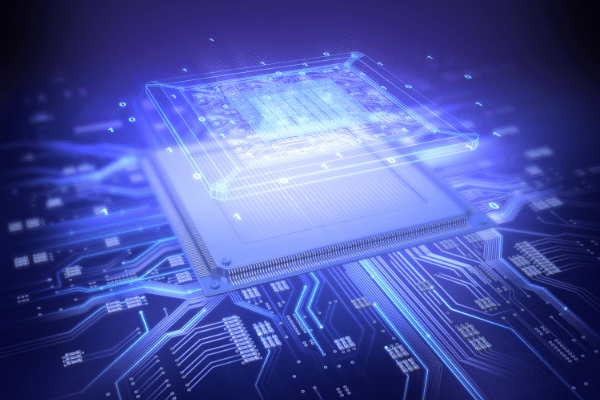 Chip shortage may put a dent in sales figures for consumer electronics and makers of appliances as the shortage spreads to other applications

Demand for chips likely to persist as many trends from the pandemic, including digitalization and work-from-home are likely to prove durable
While most consumers don't think much about the silicon that's in their devices, from smartphones to internet-enabled TVs, the chips that power them are essential to increasingly connected devices.
And those chips are in short supply.
A shortage in semiconductors made headlines last year, as vehicle production lines ground to a halt over a shortage of chips and even Samsung Electronics (+0.36%), which ironically makes its own chips, may have to delay the rollout of fresh smartphone models because of the global shortage.
Now that the shortage in semiconductors has spilled over into TVs and home appliances as well, just as a (somewhat) vaccinated America is heading out to the malls and shopping again, sales figures for major manufacturers of smart home devices may be hit.
And while some of the blame can be placed on the pandemic, which disrupted already highly optimized supply chains, the shortage has been worsened from hoarding by sanctions-hit Chinese companies like Huawei, making it harder to secure components for even everyday electronics such as washing machines and toasters.
A toaster with a chip inside?
If you see a digital readout on your toaster (some kettles have them as well), chances are it needs a chip.
And that global shortage, exacerbated by hoarding has hit companies like Samsung Electronics and LG Electronics, with the former warning of serious delays for smartphones, driven by a shortage in display drivers and camera sensors.
LG Electronics, a big appliance maker, which hasn't had its production disrupted, is nonetheless warning that there are serious risks of that happening, if the chip shortage is prolonged.
While the microcontroller that goes into a toaster or an unnecessarily expensive kettle isn't rocket technology, a shortage in higher-end and higher-margin chips has meant that the production of these simpler bits of tech have gone to the back of the production line.
Taiwan Semiconductor Manufacturing Company (+0.50%), the world's top chipmaker, which is already running over full capacity, expects the chip shortage to last well into 2022, and has allocated some US$100 billion over the next three years to expand capacity.
But the shortage could also fall if demand for consumer electronics was to collapse against the backdrop of a receding pandemic.
In the immediate term however, there's almost no risk of that happening, and some trends, including the work-from-home revolution, are likely to prove durable.
Office workers privileged enough to be able to work remotely and have moved out of overcrowded and expensive cities aren't likely to want to move back in a hurry.
Despite pandemic travel restrictions, the levels of relocation over the pandemic period has been at its highest level in years.
And video gaming has now become a genuine lifestyle choice for many stuck at home, in which case the demand for chips and their shortages are likely to persist.