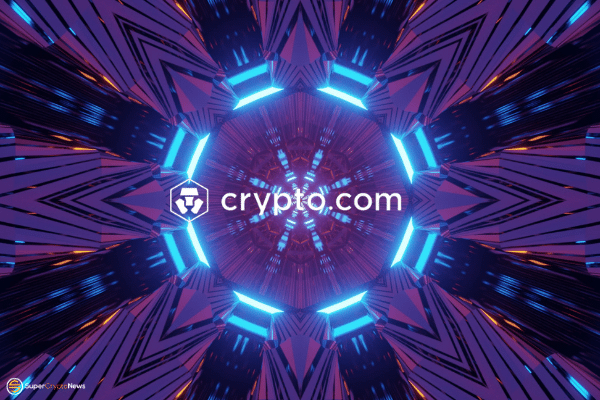 Crypto.com's NFT platform Crypto.com/NFT is slated for release on March 26, 2021. The upcoming platform will be dedicated to bringing in unique content from well-known musicians, artists, sports, and athletes.
The platform has formed a roster of mainstream and digital artists who will be releasing new and unique work in collaboration with the invite-only platform. The roster includes Snoop Dogg, Aston Martin Cognizant Formula One, Lionel Richie with Klarens Malluta, KCamp, Bag Raiders, BossLogic, Boy George, KLOUD, OPUS, and many more.
BossLogic said:
"I'm grateful to have the opportunity to collaborate with Crypto.com. Having been an avid user of their platform it's kind of surreal I got to be part of their next step into the new era of art and NFT's. Stay tuned for my exclusive drop and some major collaborations."
BossLogic will be launching his first-ever drop on Crypto.com/NFT on March 26, which is a new collection entitled "Higher Ground" that features an immersive dreamlike aquatic world that fans would enjoy.
Regarding sports, Aston Martin Cognizant Formula One will be introducing some NFTs as the team re-emerged from their 60 years of hiatus. More athletes, teams, and leagues have yet to be announced.
"As a modern organisation with a strong heritage, we're excited to be the first Formula 1 team to offer a new way for our fans to own a piece of our history. The collection of NFTs we're making available capture the very first moments of our return to F1 after more than six decades," said Jefferson Slack, the Aston Martin Cognizant F1 Team's Managing Director of Commercial & Marketing.
Lionel Richie said:
"As a fan and collector of art, I have always looked for unique pieces and Klarens Malluta's work is truly amazing. Looking forward to collaborating with him on a digital piece and with a little 'All Night Long' in this new medium."
Crypto.com/NFT is working hard to provide the most user-friendly NFT buying experience. Users are given the choice to 1-click buy using credit or debit card at launch. Even non-Crypto.com users are free to acquire, trade, and resell NFTs on the platform. Users can also opt to pay with over 20 cryptocurrencies – such as Bitcoin, Ethereum and Dogecoin – via the Pay feature of the app or Crypto Pay.