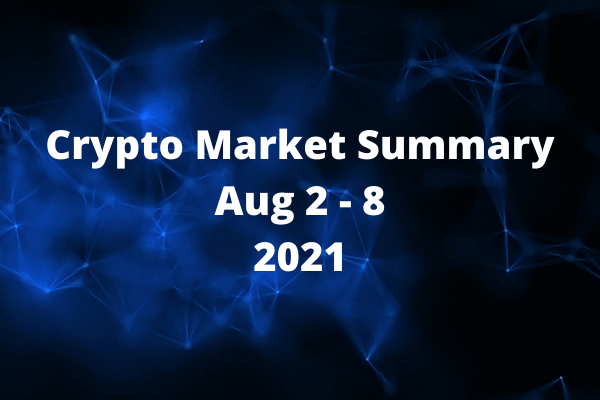 Last Week Recap
It was a week of exuberance for the crypto diehards. And what a stunning bear-trap. Clearly, the shorts were squeezed as the general crypto market rallied past several resistance levels. Bitcoin broken through the $42K level twice although it failed to hold the line.
Blockchain game tokens have seen their prices doubled at least. ALICE and AXS are the star performers as the masses turn to blockchain games. If the Gamestop episode has taught us something, that is the power of the retail market is indeed a formidable force to be reckoned with.
For this coming week:
Ethereum should be getting lots of attention as the London hard fork is close by. With the impending London hard fork, we may see a positive shift to ETH accumulation versus BTC, not to mention ETH2 which may become the dominant network for the global blockchain.
ALICE and AXS have rallied a fair bit and should be taking a breather. The macro fundamentals are still intact as we believe games would lead the mass adoption theme. We should see ALICE and AXS continue their rallies after going through their current corrections.
Major altcoins have started to see healthy price action after the king of crypto – BTC – paved the way.
Keep a lookout for SOL, ADA, DOT.
Rumours on the Internet seems to point to a faster than expected settlement between XRP and the SEC. This would bode well for the general crypto industry and create a gracious step-down for both parties. Any head-on confrontation would be damaging.
As usual, trade with care. Trade with what you can afford to lose.