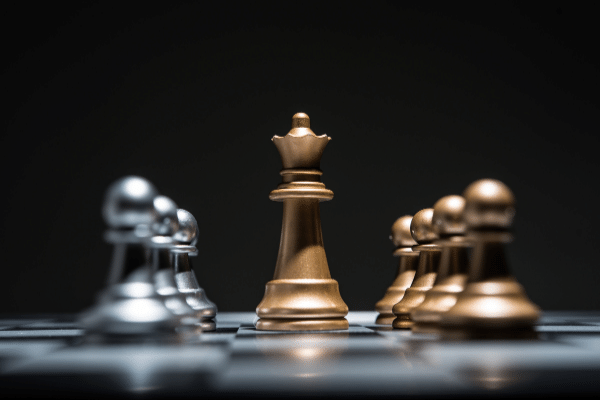 Most would expect a floodgate of corporate CEOs rushing in to diversify their treasuries into Bitcoin after Tesla's news that it has invested US$1.5 billion into the cryptocurrency. However, Musk (who is the founder and CEO of Tesla) is not your average CEO running a public listed company.
Spanning a few decades of stellar accomplishments which many of us can only dream about, Musk has amassed a loyal following who regard him as a visionary, or perhaps even the "Ironman" (the movie) of the modern world. His Twitter account has more than 46 million followers, easily dwarfing many other Fortune 500 CEOs. A single tweet from him can cause a tsunami of traders pouring cash into any asset.
Yes, indeed, Musk is no ordinary businessman. In order to steer a multi-billion dollar public company into holding Bitcoin as a reserve asset requires guts, visions and more guts. Many other CEOs would find it hard pressed to perform the same feat simply because they are not substantial shareholders themselves. The hassle to convince the board, the CFO and shareholders that Bitcoin is the next big thing spells of a premature career doom. Any "employed" CEO knows this.
However, Musk, who commands the respect of most people and across all echelons of his company, can easily muster such a corporate maneuver.
This brings to point on Michael Saylor. Saylor is the largest shareholder of MicroStrategy Inc. holding around 23.7% of the shares. More importantly, he controls more than 70% of the voting rights due to a special class of shares which he holds. In other word, Saylor is THE boss.
It helps when you are in control. And sometimes, control is everything especially in the fast changing world of innovations and technology.
Regardless, many corporations will start to explore ways to allocate cash to Bitcoin. The flight to quality has begun.
"As bitcoin moves closer to US$50,000, more corporations appear poised to embrace the world's biggest cryptocurrency and add it to their balance sheets. All the stars may be aligning for bitcoin as mainstream adoption happens in real time. Rather than succumb to FOMO, those new to the space should take the time to educate themselves about this amazing technology rather than seeking to speculate on it. Always do your own research and never trade with resources you are not prepared to lose entirely. Meanwhile, attention is turning towards who will be next to jump on the bitcoin train as the space evolves at a breakneck pace.", said Paolo Ardoino, CTO at Bitfinex:
Perhaps in the distant future, we may see Apple doing the same. Their huge cash hoard deserves it.