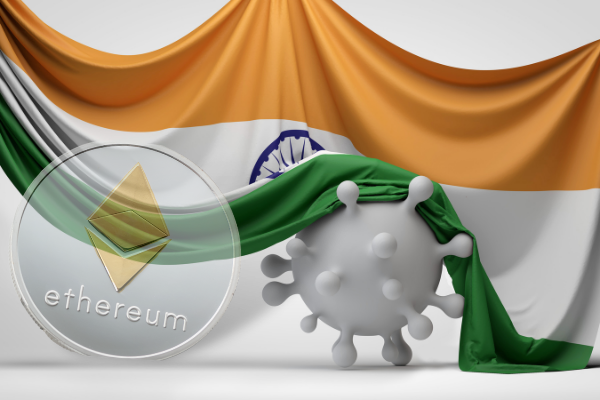 With a second wave of Covid-19 infections taking a hit on India's population, Ethereum Co-Founder, Vitalik Buterin, has personally contributed approximately $606,110 (Rs. 4.5 crores), for use in COVID-19 relief in the country. 
In his tweet, Buterin thanked Polygon founder Sandeep Nailwal for organising the COVID-19 relief fund. In addition, the Russian-Canadian programmer also thanked technology investor and entrepreneur Balaji Srinivasan for boosting the campaign.
On his Twitter account, Buterin posted a pair of links to EtherScan, an independent platform for sharing blockchain data built for Ethereum, which showed a transaction of 100 MKR (Maker) and 100 ETH (Ether), that hold a combined market value of over $600,000 (over Rs. 4.5 crores).
However, in an interview, founder and CEO of Policy 4.0, Tanvi Ratna said, "This is a gutsy, though risky campaign, especially because under Indian law, foreign funds for charitable purposes are very closely scrutinized."
According to a tweet by Nailwal, proceeds from the program will be used to get oxygen, food, and possibly even cover the cost of vaccines for those with financial difficulties. Also, he has promised that all the spending will be published publicly for complete transparency.
In the past, the Ethereum Foundation has made many such donations. In fact last year, the foundation reportedly donated 1,125 ETH (Ether) to UNICEF, that was at the time worth $262,000 . Previously, in 2019, the foundation donated approximately $150,000 in Bitcoin and Ether to UNICEF's experimental crypto fund.
Although cryptocurrencies can't be used directly to fund relief efforts as they're not widely accepted as currency, there is a high market value placed around these tokens. After Bitcoin, Ethereum is the second largest cryptocurrency in the world.
Founded in 2014,  Ethereum is an open-source blockchain software. Recently, Ethereum has been making the news a lot for its use in building smart contracts in the making and selling of non-fungible tokens (NFTs) – digital collectibles that can be uniquely identified and held by individuals. 
Read more: SE Asia DeFi and NFT startup Roseon Finance raises over $2M in Seed and Private Rounds with Top Blockchain Funds