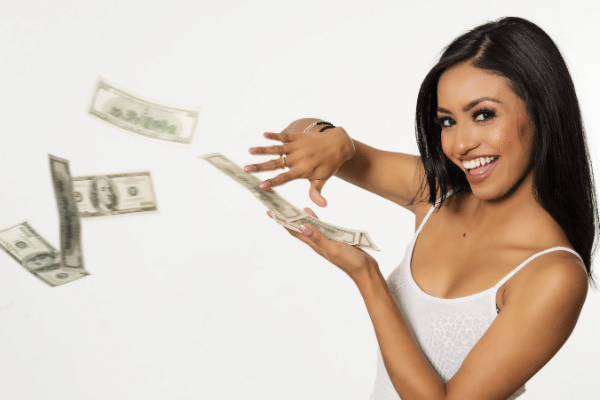 U.S. Federal Reserve's loose monetary policy is fueling bets on some of the more sketchy parts of the markets, on firms with shaky finances and iffy business models

Investors are betting that Fed's support has allowed these companies to survive and an economic recovery will allow them to restart and flourish
Shaky finances, questionable business model and speculative prospects? No problem. The Fed has your back.
For proof that the Fed's largesse is fueling some of the more dicey corners of the stock market, companies with weaker balance sheets are beating stalwarts by at least a fifth, according to data compiled by Goldman Sachs (-1.09%) and Bloomberg – the biggest gap since just before the last financial crisis.
The usual suspects populate this list of shaky firms, with airlines and cruise operators at the head of the table, including Alaska Air Group (+0.27%) and Carnival (+2.44%), with online travel agency Expedia (-0.45%) rounding off the theme.
But as coronavirus vaccines ripple through the population and the U.S. economy opens, the Fed's rock-bottom rates and consistent monthly asset buying, support that the central bank appears determined to keep in place for a long time, are providing opportunities for investors to take riskier bets.
Throw in another US$1.9 trillion from the Biden administration and markets already flush with cash are now drowning in money.
No profit? No problem.
A Goldman Sachs basket of tech firms that spend more money than they make is up almost 2% since the beginning of this year, while Russell 3000 loss-makers have surged 25% this quarter alone, around five times the performance of the index itself.
Part of the reason of course is excess liquidity, but the other is retail investors and reflation.
Inspired by the quick cash generated from the GameStop (-0.73%) and AMC Entertainment (-0.50%) trades, retail investors, armed with US$1,400 stimulus checks are now wading into the markets and searching out its more speculative small-caps based on information from Reddit and Twitter (-0.73%), in the hopes of getting in early on the next GameStop.
Another reason of course is the so-called reflation trade, with a rotation into value stocks as Treasury yields have spiked, and investors are no longer willing to pay the high premiums that these doyens of the market once commanded.
There is some method to the madness of course – as the economy opens and starts to recover, those firms with shaky finances and which came under the most pandemic pressure, but have somehow survived, are in the best position to make good on their potential.
And it's entirely possible that with vaccinations, many of the businesses that require face-to-face interaction or travel can restart again in earnest.