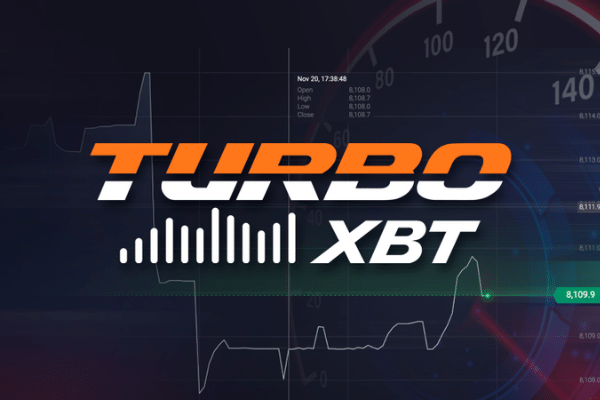 The evolution we have seen in the digital currency industry in the past decade has translated to wealth for many people. So many early adopters who purchased Bitcoin (BTC) when the price was still at a giveaway level have grown their wealth by over 33,000% according to the Return on Investment (ROI) estimate published by CoinMarketCap.
Over the years, innovative products have emerged in the ecosystem. Many ride on the inherent volatility of the hoard of digital currencies to offer investors an option to make money. However, the majority of the offerings out there comes with low profit, which oftentimes does not complement the high risks being taken. TurboXBT was launched, drawing on the need to fill this gap, and recreate trading approaches to stem low profits.
The platform is newer than its peers, however, it made its debut with so many advanced and user friendly features, all of which has positioned it aright to become the lead in its core product offerings.
Overview of TurboXBT Platform
TurboXBT is a next-generation digital asset trading platform that is designed to offer both new and professional traders a high earning potential through short-term contract trading. In order to gain an appreciation of how the TurboXBT platform works, a quick peek into the core features of the exchange is pertinent.
TurboXBT has a very bold design with an appealing interface for all users. The global reach of the exchange was made pronounced with the support for multiple languages including English, French, Russian, Italian, and Portuguese amongst others. Unlike what is most visible on other mainstream trading platforms, TurboXBT was designed with simplicity in mind. Users are often given a clearly defined risk exposures before activating a trade.
TurboXBT is a safe platform in terms of data protection for all users. Funds stored in the exchange are also guaranteed a bank-grade security, with a complementary 99.9% uptime to prevent service downtime which can also lead to a loss of funds. Designing a platform these features is crucial to fulfilling the promises of profitability of trades. The emergence of TurboXBT sought to get its platform operating optimally, with a promise to continually develop its product offering.
Here's How TurboXBT Platform Works
TurboXBT is dedicated to the trading of synthetic digital assets bordering around cryptocurrencies, forex, commodities and indices. The platform supports a total of 17 assets, and 38 trading pairs, all of which have their own payout rates. The payout rate represents the percentage earnings that a trader can earn per trade, and it can be as high as 90%.
With TurboXBT, traders can enter into an UP or DOWN contracts to take advantage of short term movements in the prices of the trading pairs of choice. Unlike competing exchanges where users can enter into a trade for a relatively long period of time, contracts executed on TurboXBT span short timeframes which are typically 30 seconds, 1 minute, 5 minutes, 10 minutes or 15 minutes respectively.
To trade on the TurboXBT platform, the user must register. To complete this registration is a simple process, and requires just the user's functional email address and password. The registration can be completed with the need for elaborate KYC checks, offering an easy path to gaining exposure to crypto by new users in particular. Following the account registration, funds are deposited into one of the wallet addresses supported by the exchange. This deposit can be made using either Bitcoin (BTC), Ethereum (ETH), USDT or USDC.
With funds in the user's account, the first trades/contracts can now be executed. To do this, the user selects the asset pair to trade, for example, the BTC/USD pair. A suitable time frame as outlined earlier is chosen from the visible chart interface. The trade is executed by clicking either the green UP button for the upward trend or the red DOWN button to bet on price falls.
Trade winnings are dependent on whether the traded pair gained or lost in value within the set time limit. 
It is worthy to note that users cannot halt an ongoing trade through the stop loss feature present on most centralized exchanges. Based on this, a proper analysis of the chosen trading pair must be done in order to stem the inherent risks attached. Users are also encouraged to trade only with cash they are willing to lose, especially when starting out. This is one of the best risk management strategies ever. 
TurboXBT Profitability in View
As mentioned earlier, each trading pair on TurboXBT has its respective payout rate. The profitability of each trading venture is dependent on this. For instance, entering an UP contract with a capital of $500 atop the CAD/CHF trading pair with a 70% to 85% payout rate will give the trader a profit of $425 if the contract settles positively toward the upper end of the range.
                                                 $500*85% = $425
The total amount that will be deposited into the user's account after the trade will be $925. Trades can be more profitable than this, and this depends on the current events in the digital asset's ecosystem at a point in time.
Is TurboXBT the Needed Solution at this Time?
Users who wish to trade with limited time exposure to trading an asset, or those who want no fee/commision deducted on their earnings will find the TurboXBT platform very useful. TurboXBT's revolutionary approach is designed to offer all of the platform's users more value on their capital and earnings. 
By taking a clear deviation from its peers, TurboXBT is championing a new trend where users can kiss investment with low profit potential goodbye. Atop all this, the trading outfit helps stem risks by offering new users a $1,000 free cash in demo account. This fund can be used to practice trading on the platform before a user will dive in with their own funds.
TurboXBT is both a product of the evolution of the entire cryptocurrency industry, as well as of the demand by major stakeholders in the ecosystem. With the offerings on offer by the platform, a new dawn is here to give everyone more than what competing trading platforms have to offer, and comes off as the needed solution in today's cryptocurrency ecosystem.