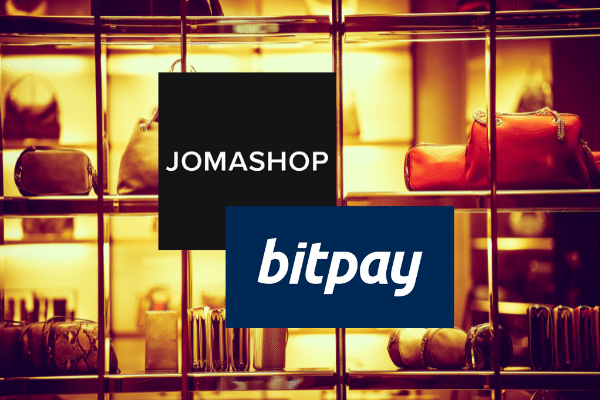 Leading crypto payment service provider BitPay has revealed that premier authentic luxury goods retailer Jomashop is accepting online payments in cryptocurrency in an effort to expand their customer base and increase sales, as well as offering an additional payment option to its international customers.
"Jomashop is seeing increased demand for cryptocurrency and turned to BitPay to be able to accept BTC, ETH, DAI, DOGE and more because they make it easy to handle the entire process of getting the crypto from the customer and depositing cash into our account," said Alex Sternberg, Vice President aof Jomashop. "We are now able to offer our luxury goods to affluent users who prefer to pay using cryptocurrency and serve our international customers where it's easier and faster to pay using bitcoin and other cryptocurrencies."
The acceptance of cryptocurrency provides Jomashop more opportunities to reach out to those within the crypto communities that benefited from the two trillion market cap. This also gives Jomashop an upper-hand in areas where the application of credit cards is impractical and the wire transfers are complicated. Customers that want to spend Bitcoin, Bitcoin Cash, Ether, Dai, Dogecoin, USDC, GUSD, PAX and BUSD on Jomashop can now do so.
"Cryptocurrency is quickly moving mainstream and forever changing the way businesses and consumers receive and spend funds, and BitPay is helping leading businesses like Jomashop who want to transact in crypto," said Stephen Pair, CEO of BitPay. "Jomashop is realizing the potential for crypto to transform its organization by making payments faster, more secure, and less expensive on a global scale."
Customers can find authentic luxury watches, handbags, shades, clothings, pens and accessories sold at great prices on Jomashop. The shop carries more than 650 well-known brands and 75,000 unique items in over 150 countries.