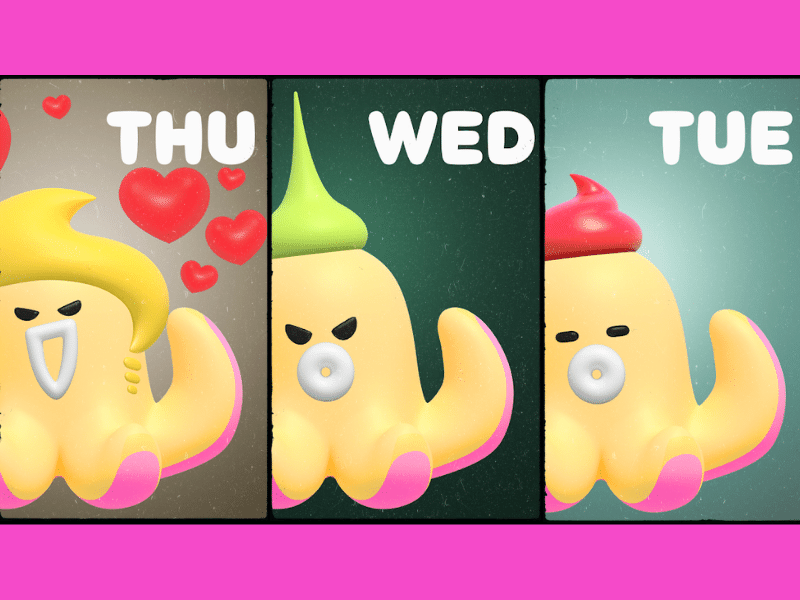 One of South Korea's largest telecom companies, LGU+, will launch a new collection of non-fungible tokens (NFTs) on the following month as it strives to expand into the cryptocurrency and blockchain industries.
According to Money Today and Chosun Ilbo, the company—which is a part of the LG business empire—will launch a new line that will feature its animated Moono octopus-like character.
Its debut collection, released in May, was sold out in just two seconds after it was made available on the OpenSea platform via Kakao's Klaytn blockchain.
The first collection showed Moono characters having fun on each day of the week, and a total of 200 tokens were distributed. The second collection will be substantially larger, with 1,000 tokens produced.
According to the corporation, these will showcase Moono office workers and their "changing emotions" over the working week.
The company also said that it will donate all of the klay (KLAY) tokens it had acquired through the sale to charity. The company would sell off the remaining 900 new NFTs over the course of two sales on September 5 while keeping 100 of the new NFTs for "marketing purposes."
300 NFTs will be sold during the first selling time, which runs from 7 to 9 p.m., and the final 600 pieces will be offered from 10 p.m. to midnight.
The business also stated that purchasers of five tokens would be able to obtain admission passes to the Legoland theme park, and those who finished a set would be entitled to a Moono toy.
The creators of the well-known Kalytn blockchain NFT collections Shy Ghost Squad and Animal Punks have collaborated with LGU+, who indicated that it will extend its NFT-related operations in the coming months.