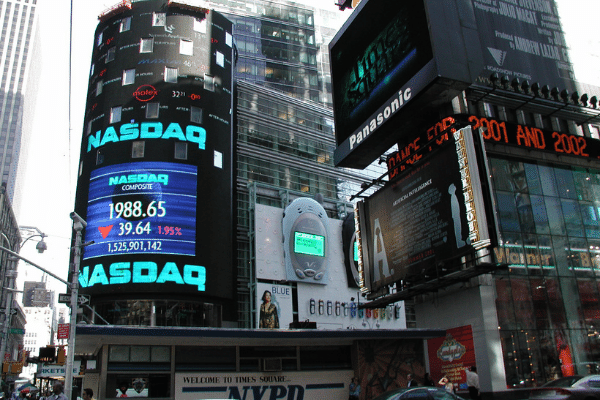 Wall Street more divided than ever on the outlook for stocks. 

Simply too many variables for accurate prediction on central bank policy, inflation, invasion and the effect of China's zero-Covid policy.
When your car breaks down, you see a mechanic. When you fall ill, you see a doctor.
For all that makes modern life bearable, there's usually some expert out there who knows how to fix it.
But what about when your portfolio gets hammered?
Wall Street is more divided than ever on where equities could go next, with seven straight weeks of losses for American stocks narrowly avoiding a bear market and wild swings in either direction making it hard to say what happens next.
On the one hand, the U.S. Federal Reserve is looking to tighten monetary policy, which all other things being equal, would signal investors to sell, especially where valuations have gotten stretched.
But on the other hand, the Russian invasion of Ukraine, snarled supply chains, soaring inflation and a strong correlation in performance between stocks and bonds, has made it difficult to find safe places for money.
Stocks have historically outperformed inflation, but valuations are stretched at a time when the Fed is looking to raise borrowing costs.
Bonds are falling and yields are soaring as interest rates look set to keep rising and inflation will also eat at the attractiveness of bonds regardless.
Real estate looks dicey given how mortgages become more expensive at a time when fewer tenants will be able to stomach higher rental costs.
Against this backdrop, it's no wonder that the gap between the highest and lowest projections for the S&P 500 this year is around 37% – the highest over the past decade save for one other time – March 2020, at the height of pandemic panic.
To demonstrate how difficult things are to predict – Cathie Wood's flagship ARKK Innovation ETF, which invests heavily in technology and disruptive companies, swung wildly between gains and losses for five straight days last week.
But value stock investors weren't spared either, with consumer staple stalwarts like Walmart, plunging more than 8% this week and undermining the industry's reputation as a haven during market turmoil.
Depending on which timeline investors pick to be on, this could be either the beginning of the end, or the end of the beginning.
In March 2009, bears who believed that the global economy had more to fall before righting itself, would have missed out on the prolonged bull market that's lasted to this day.
And the Fed has previously increased interest rates in 1994, while still successfully avoiding a recession.
But, these are dramatically different times.
For starters, the Fed isn't just raising borrowing costs, it's running off its balance sheet and won't be there to buy more U.S. Treasuries.
Inflation was nowhere near as high as it was in 2009 and 1994, compared to where it is today.
And finally, the Fed wasn't having to deal with a multitude of variables to meet its policy objectives in the past, it could deal with one problem at a time, many of which were within its control.
China's Covid-zero policies and the ongoing Russian invasion of Ukraine are not really things within the Fed's control – raising rates won't suddenly free up Ukraine's wheat for export or lift lockdowns in Chinese cities and factories.
Which is what makes the job of forecasting all the more difficult and why investors may need to sit tight for clearer signals before making the next move.