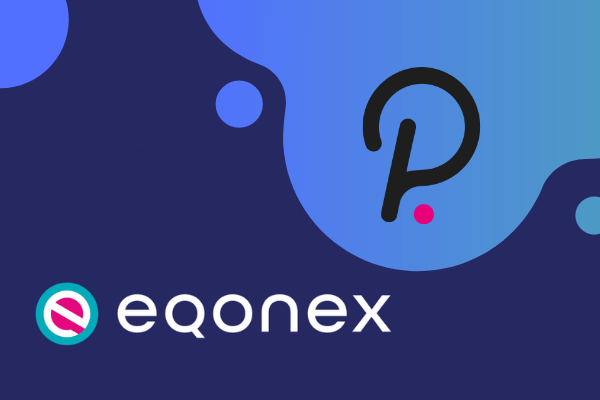 Cryptocurrency exchange EQONEX announced that it has listed the Polkadot (DOT), the token of the "game changing" Polkadot network.
Claire Zhao, blockchain researcher at EQONEX Labs, expressed his hopes for the network's performance, saying that it offers blockchain interoperability, decentralised governance, and scalability — the "perfect trifecta of solutions."
According to EQONEX CEO Richard Byworth, the DOT/USDC trading pair will be available on the platform. Since USD and USDC are fully fungible there, this means that USD holders can buy DOT using the USDC market.
Previously, the complex design of the Polkadot protocol has proven to be challenging for traders with not many custodians being able to offer secure storage for the coin. Some other exchanges also had to freeze withdrawals as the protocol pushes changes through.
Digivault, the custodian at EQONEX Group, is addressing the technical challenges above and will offer safe custody and exchange services for DOT. Digivault CEO Robert Cooper said the "beauty of trading Polkadot on the EQONEX exchange is the default custody in Digivault."
Prior to this announcement, Digivault officially became the first custodian to be authorised by the UK's Financial Conduct Authority to provide safe custody services for DOT.
Byworth stated that they have decided to list DOT due to its ability to offer interoperability, decentralisation and scalability all at the same time. Polkadot has additionally designed an innovative blockchain protocol that bridges the communication between different blockchains that are then connected.