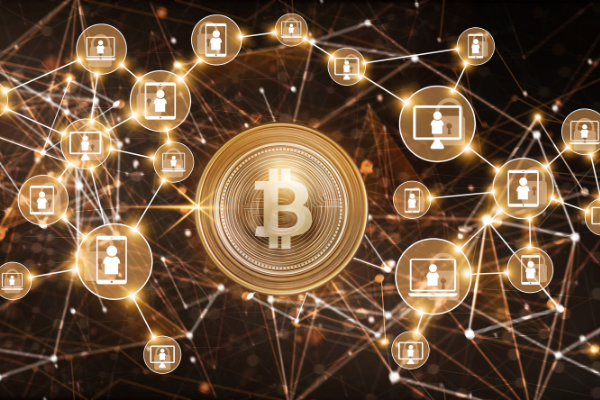 Sheila Warren, the Head of WEF Data, Blockchain, and Digital Assets says, "open-mindedness" in the future of bitcoin and blockchain is key.
After the unveiling of Coinbase on the Nasdaq, bitcoin and cryptocurrency have been thrust into the limelight of the WEF. Warren warned the booming bitcoin and blockchain sector could soon be hit by a "dramatic" round of regulation.
In an interview, the Harvard alumni said, "it's important to create more agile methods of regulation that can effectively regulate or accelerate benefits for innovation."
The emergence of institutional bitcoin adoption and Tesla billionaire Elon Musk whipped the crypto world into a frenzy having given legitimacy to crypto space. Meanwhile, technology advances have enabled the growth of blockchain-based decentralized finance (DeFi).
Bitcoin price climbed to almost $65,000 per bitcoin last week, up around 800% on this time last year, before falling back this weekend.
"As there's more and more activity in these spaces there's more and more demand for regulators to get engaged and involved," Warren said. 
With Turkey's central bank banning the usage of Bitcoin and cryptocurrencies for payments, sparking a Bitcoin sell-off that knocked Bitcoin price from its latest highs. Meanwhile, it seems like India may follow Turkey's footsteps by banning and fining anyone trading or holding bitcoin or other cryptocurrencies.
Despite Warren's warning, she still seems positive about the Bitcoin and cryptocurrency market even after its huge price surge.
"Some are seeing this as the peak, I think that is absolutely wrong," she added. Warren believes WEFs 50 years of history of bringing together stakeholders in extraordinarily complicated situations to create dialogue will create the pragmatic optimism Bitcoin and the crypto market needs.
The World Economic Forum (WEF) focuses on public-private cooperation to shape policy on a range of issues, including cryptocurrency and blockchain.
Read more: Instant USD Settlement is Now Available at Liquid on the Silvergate Exchange Network