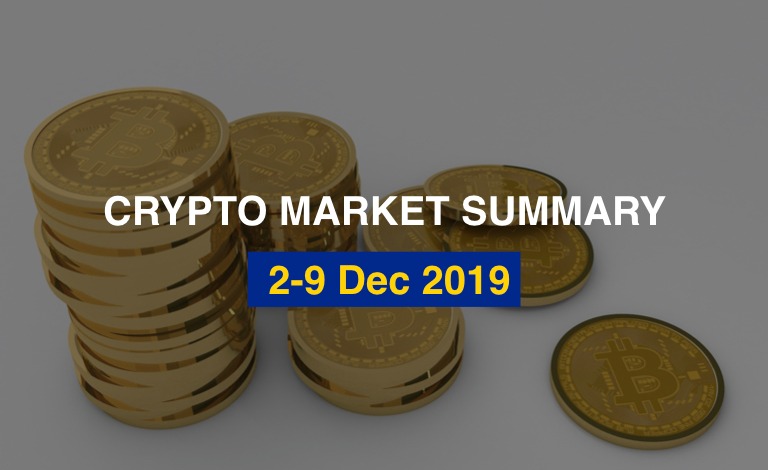 The crypto market bloodbath over the last two weeks undoubtedly shocked many in the crypto community, with popular cryptocurrencies such as Bitcoin and Ethereum seeing continued weakness over the rest of the week. As governments all over the world begin to enact more stringent regulations and take an anti-cryptocurrency stance, this has taken its toll on the crypto market in general. However, while this market was in a downturn, trading volume for Bitcoin futures has increased. Last week, Bakkt's futures platform recorded $40million in trade volume.

We are finally into the month of December, and while it still remains to be seen if the last month of the year will bring any good news in the market, historical data on Bitcoin's price performance in the past few years can give us some insight into what to expect. Since 2015, Bitcoin prices in December have always shown gains of at least 35% annually.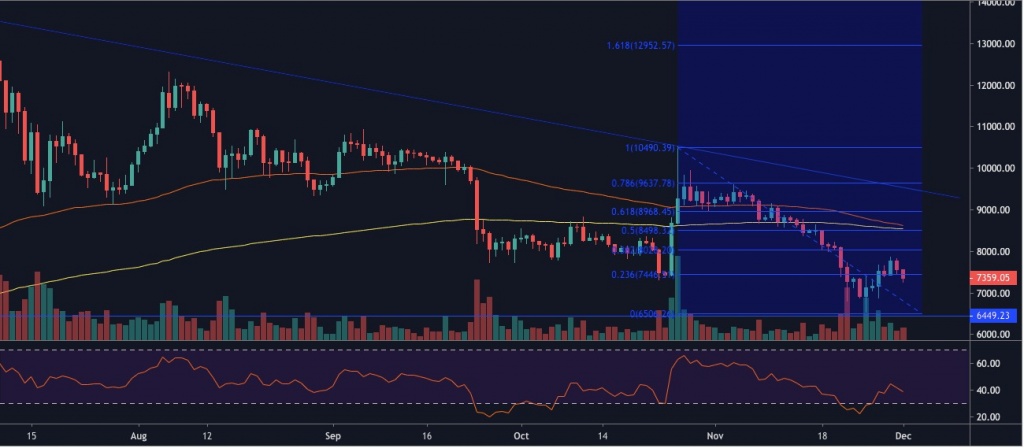 It will be interesting to see how the crypto market performs at the end of the year. Bitcoin prices were as low as $3300 last year and we've seen more than double the price growth this year. After reaching its lowest point in months, Bitcoin continues to move sideways, unable to reach new highs. The main resistance level is at $8500 where the fibbonacci line is, right at the intersection of the EMA89 and 200 days lines.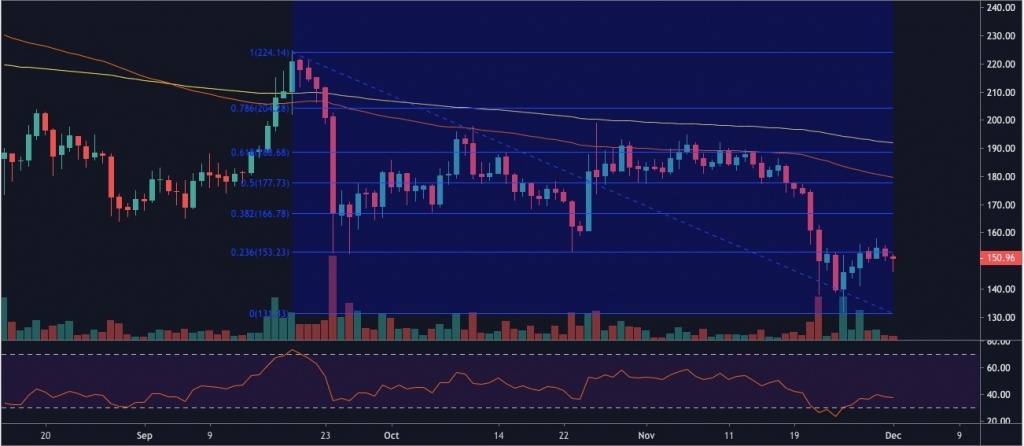 Similarly for Ethereum, we still see a sideways price movement, with the first resistance point at $180.