On the whole, the crypto market in the past week has seen gains for both Bitcoin and major Altcoins – Bitcoin rose to $10,800 for a short while but has been hovering mostly around $10,400 as the price action moves sideways. What is interesting is that when Bakkt Warehouse was soft launched on 6 September, Bitcoin prices recorded an almost $700 loss. This is contrary to the expectations of a price uptrend in anticipation of Bakkt's Bitcoin Futures Platform, set to launch on 23 September. Top Altcoins of the week include XMR (gaining 15% over the week), EOS, BCH and DASH, with the altcoin market seeing green.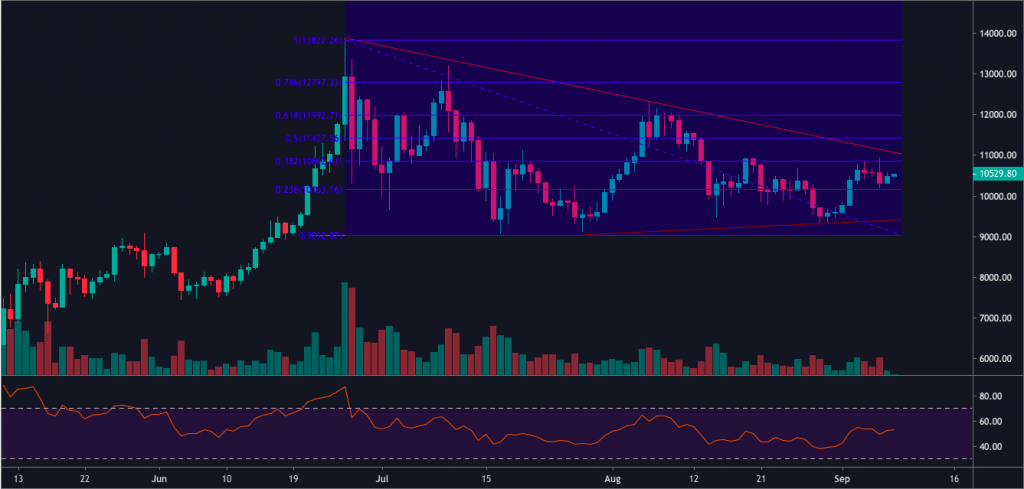 Bitcoin

Overview: Sideways

The price trend has not collapsed into a new low, and if it rises to an uptrend, the price should break through the $11,000 resistance line. The critical point is to keep an eye on the price squeeze. Based on the triangular price pattern, we will have a clearer idea of the market direction moving forward. The critical support level is still at $9,000.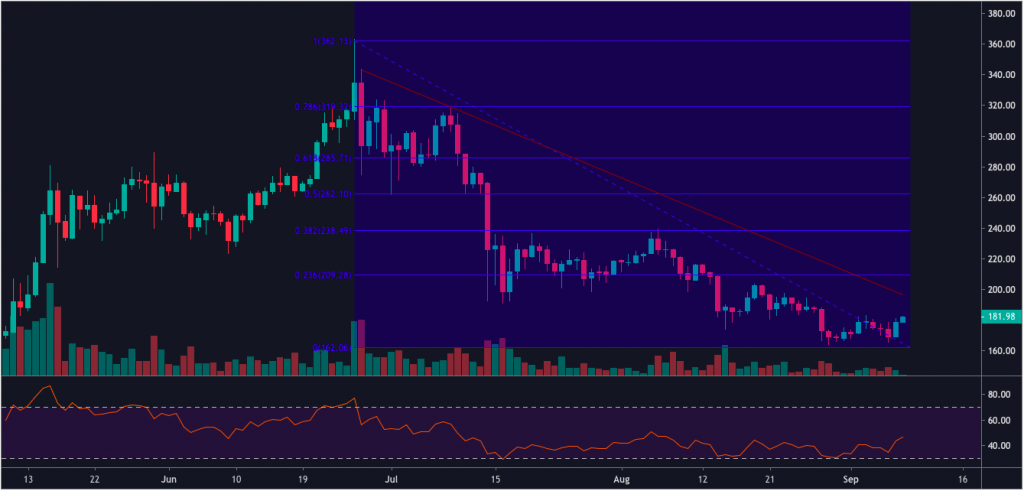 Ethereum

Overview: Sideways

The price has recovered without reaching a new low. This caused the overall price to shift from a downward to a sideways trend, with a significant support line at $160. If it continues in an uptrend, it could pass the $210 resistance line.