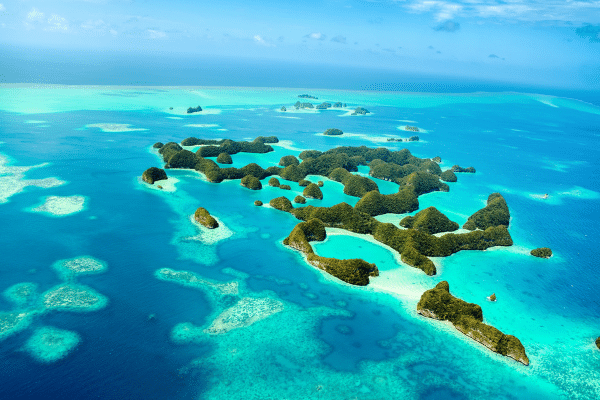 Digital payment network Ripple partnered with the Republic of Palau to aid the Pacific island nation in the development of its own CBDC (central bank digital currency).
During the initial phase of the partnership, the development of a US dollar-backed digital currency is expected to ease the cross-border payments for the nation. According to Ripple's announcement, the partnership "could see the implementation of the world's first government-backed national stablecoin in the first half of 2022."
Ripple would provide Palau with technical, business, design and policy support. Meanwhile, exploring a USD-backed stablecoin and associated use cases —such as a corporate registry— on the XRP Ledger could provide a viable alternative to central bank digital currencies (CBDCs) for countries like Palau.
Palauan President Surangel Whipps Jr stated that the CBDC could empower the locals by offering them greater financial access.
Due to Palau being an island nation, it is especially vulnerable to the effects of climate change — a good enough reason for Ripple to decide that it was picked for the task. The company remarked that the XRP Ledger is a lot more environmentally friendly than Proof-of-Work blockchains due to it being carbon-neutral and 120,000 times more energy-efficient.
Ripple has always been climate and environmentally conscious, having declared that it would aim to become carbon net-zero by 2030. To start, the firm decided to utilise the EW Zero tool to help them achieve that goal. EW Zero is an open-source solution that enables businesses to buy tokenised renewables in order to help them become carbon net-neutral.