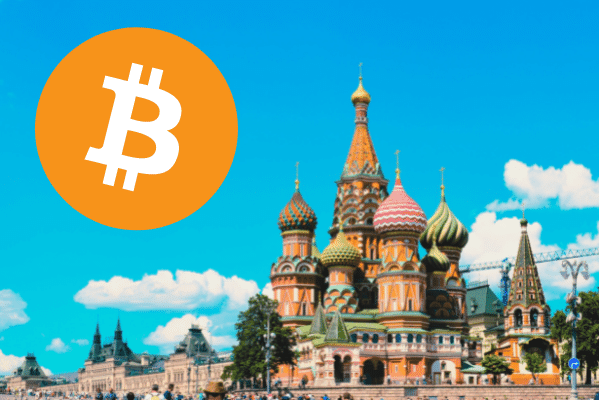 Latest round of Western sanctions against Russia target its US$124 billion cryptocurrency sector. 

Centralized exchanges like Binance announce that they will start to crack down on the cryptocurrency loophole that Russians may have been using to evade Western sanctions while Washington targets Russia's lucrative cryptocurrency mining sector. 
Soon after Russia invaded Ukraine, the world was shocked by how quickly Western allies came together with a debilitating package of sanctions on Russia above and beyond anything that the world had ever seen before.
Overnight, Russia was denied access to its sizeable dollar-denominated foreign reserves and ordinary Russians were lining up at banks as the ruble plummeted.
An unlikely beneficiary of the economic chaos were cryptocurrencies, with ruble-cryptocurrency pairs taking off, especially against stablecoins like the Tether which is pegged to the U.S. dollar, but also Bitcoin and Ether as well, as Russians raced to preserve the value of their assets.
But the ability of cryptocurrencies to potentially blunt the effect of Western sanctions on Russia was a loophole that Washington and Brussels remained well-aware of.
With its latest package of sanctions, Western allies are looking to close that loophole and yesterday, Binance, the world's largest cryptocurrency exchange by trading volume, announced that it would curb services to Russians with cryptocurrencies worth more than 10,000 euros, in response to fresh European Union restrictions.
Separately, Washington has sanctioned BitRiver, which operates cryptocurrency mining facilities that allegedly mints over half of all cryptocurrencies mined in Russia.
These measures could disrupt Russia's lucrative cryptocurrency market, which Russian Prime Minister Mikhail Mishustin estimated was worth US$124 billion this month, but is likely larger.
Since Russia's 2014 annexation of Crimea, which was formerly part of Ukraine, ordinary Russians have taken to cryptocurrencies both as a means to hedge against future economic uncertainty, but also in case they would ever need to leave Russia in a hurry.
According to estimates from the Kremlin, as many as 17% of all Russians hold cryptocurrencies and the latest move by Western allies to sanction Russia's cryptocurrency sector could have serious implications on what remained a loophole to blunt their efficacy.
Although Russia is one of Binance's top five markets globally, less than 50,000 Russian accounts actually hold more than 10,000 euros' worth of cryptocurrencies and of course one way to circumvent the fresh restrictions is to never leave too much inside to begin with.
Being an exchange, Russians looking to spirit money out of the country would simply use cryptocurrency exchanges like Binance to swap out of the ruble or convert to other cryptocurrencies and send these either to wallet addresses or other offshore exchanges.
Last year, Russia was the world's third largest cryptocurrency mining venue globally, behind the U.S. and Kazakhstan, after China banned the activity and miners decamped to other countries.