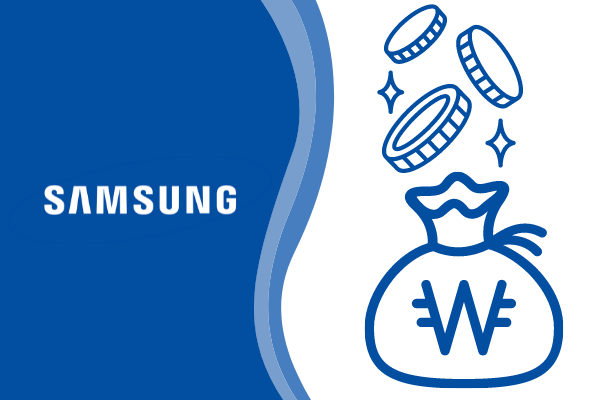 Samsung Electronics will be collaborating with the South Korean central bank for the CBDC (central bank digital currency) pilot project.
Samsung will be supplying its Galaxy series smartphones, which would be used to test CBDC remittances to other phones and bank accounts and to see if it can transfer digital assets without Internet connection.
The testing phase started back at the end of July 2021. Kakao's subsidiary, Ground X, is co-managing the test by running it on the Klaytn blockchain network.
The Klaytn chain can only support 3,000 transactions per second at the moment. However, the network will be implementing a scaling technology contributed by Onther, Consensys, and ZK crypto firms, in order to increase the transaction speed to 10,000 per second.
The pilot project is made up of two phases. The first phase focuses on deducing specific technological requirements and will remain ongoing until December 2021. It will be covering technologies such as issuance and redemption of crypto, as well as private keys and wallets functions.
The second phase will be focusing on real-time transactions and settlements, and will run from January 2022 to June 2022. Additionally, it will also be working on the privacy enhancement technologies, virtual assets incorporation, cross-border payments and offline payments.