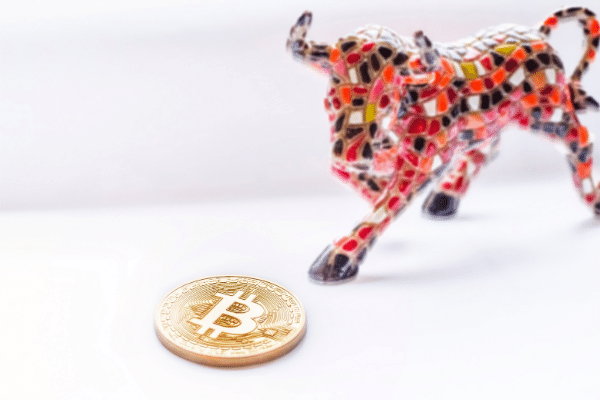 Stellar (XLM) — 17.38%
It is possible that the recent bullishness of Ripple's XRP (due to the investors' high confidence in Ripple winning the case against the SEC) may have caused its rival XLM to rise as well. This kind of phenomenon can be attributed to investors looking at similar assets as to not miss out the opportunities.
The Stellar Organization is working to broaden the use of the Stellar Network for remittances in developing nations. In order to intergrate the Stellar Network into the facilitation of global payments, Stellar has decided to collaborate with MoneyGram.
InvestorsObserver has recently gave Stellar a solid long-term technical score of 78 based on past trading trends. The scoring system indicates an asset's consistency, trading patterns and its relation to some long-term moving averages, as well as ensuring that the recent movements are not leaving the asset overextended.
Hedera (HBAR) — 17.63%
Hedera (HBAR) recently received a boost in value via an endorsement by the U.S. government. The State Department wrote in a press release that Hedera has become a new addition to a group of 150 companies that are all committed to advance democracy.
Hedera announced on Twitter that they have declared during POTUS' Summit For Democracy to "convene a democracy roundtable on how blockchain technologies can and are supporting human rights, transparency, and sustainability through DLT-enabled applications."
Frax Share (FXS) — 17.68%
On March 29, Frax (FXS) rallied by over 18% from $7.50 to $8.88 per token. Frax's new stablecoin, frxETH, has been constantly increasing in TVL (Total Locked Value) — going from over $171 million back in March 4 to $229.03 million today.
The protocol enables users to deposit Ether in order to get 1:1 backed frxETH. The liquid token can be utilised in Curve's liquidity pools and traded on other DeFi protocols. The protocol has expanded because stakers can earn up to 10% in annualised returns, compared to roughly 5% for depositors of Lido, the largest liquid derivatives product.
The high return and CRV emission would boost growth and bring more revenue to the protocol, according to blockchain analytics firm Nansen.
Injective (INJ) — 34.89%
Injective recently announced the launch of the first-ever interchain Solana SVM rollup. The integration enables Solana developers to quickly deploy their Solana contracts and dApps onto Injective by integrating the Solana Sealevel Virtual Machine (SVM) into the larger Cosmos environment. Developers can now enable smooth multichain transition for their projects across Solana and IBC by doing this.
According to DefiLlama, INJ's Total Value Locked (TVL) grew from $10.89 million to $13.58 million for the past seven days. Etherscan reported that a total of over 2 billion INJs were transferred on March 29, 2023.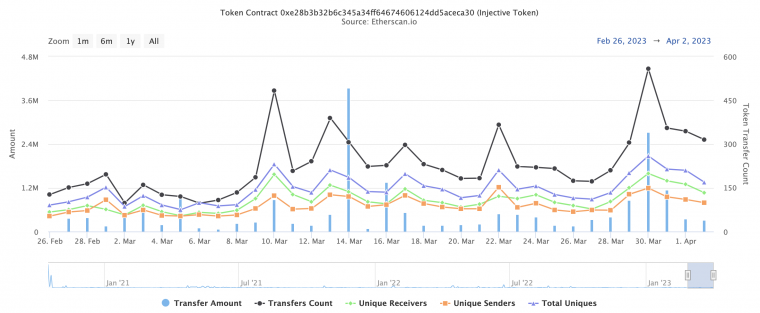 Solar (SXP) — 198.91%
Due to some recent developments, the value of Solar's native SXP token has surged by more than 18% during the last 24 hours. Also, the price has nearly doubled in the previous week, giving investors a sizable return on their investment.
Said developments involved an SXP giveaway event that commemorates the first anniversary of Solar's mainnet — where 50 lucky winners will gain 100 SXP each.
A new block explorer also went up a few days ago. It enhances current features and provides new capabilities. When Solar Core 5.0 is released later this year, the brand-new block explorer Solarscan was created from the ground up to synchronize with it. This makes it possible to keep track of transactions, view the most recent blocks, and monitor the network in real-time.