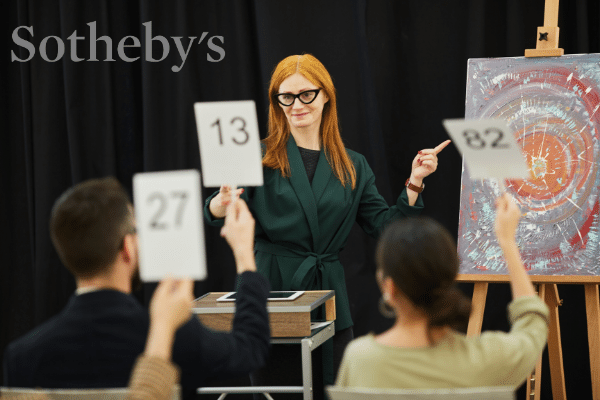 Major British fine arts company Sotheby's will be allowing bitcoin (BTC) and ether (ETH) as payment options, starting with the upcoming auction of Love is in The Air by Banksy.
This marks the first time a prominent auction house is accepting two cryptocurrencies as payment for a tangible piece of artwork. The winning bidder can also opt to pay with US dollars.
(Love is in The Air by Banksy)
Love is in The Air, created by Banksy (whose real name remains a mystery), is one of the artist's magnum opuses. The auction is expected to commence on May 12. CEO of Sotheby's, Charles Stewart, said that the starting bid is estimated between $3 million to $5 million.
"It may well be that the winner of this painting pays in dollars and not crypto, but I think for us, creating the possibility for this is interesting," said Steward. "There's clearly a large audience interested in the NFT aesthetic and possibility there. Why wouldn't that extend to the physical art world, as well? It will be very interesting to see."
With some support from crypto exchange Coinbase, Sotheby's is able to expand into the space of digital assets.
Last month, the auction house sold NFTs (non-fungible tokens) created by digital artist Pak.