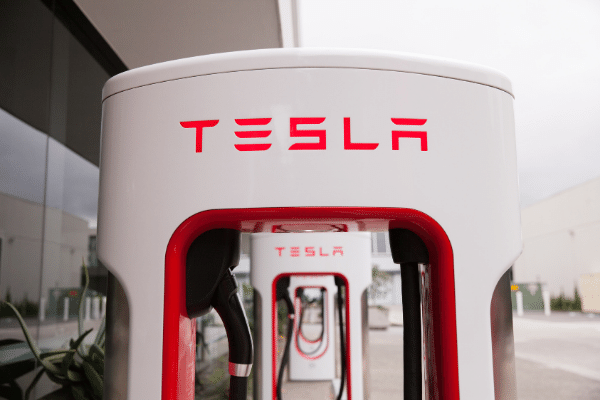 Prescient move by Tesla to pay for chips before they're delivered to guarantee supply, ahead of other automakers which have seen thousands of vehicles laid up because of a shortage of chips

As America gets driving again, timely vehicle deliveries will be crucial to maintaining a competitive edge and Tesla's move puts it ahead of other electric vehicle competition 

 
How do you make sure that your vehicles get their chips ahead of the competition? Why, you pay in advance of course.
In terms of cashflow management, most companies typically extend their credit with suppliers for as far as possible in order to manage their liquidity needs.
But given the unprecedented global shortage in chips, Tesla is taking the novel step of not just paying in advance of delivery for chips, but even exploring buying a plant, to overcome any supply disruptions.
The electric vehicle manufacturer is alleged to be discussing the proposal to pay in advance to secure chips with foundries in South Korea, Taiwan and the U.S., with interest to purchase a chip foundry outright far more speculative.
Given the prohibitive costs involved in acquiring a chip factory, an acquisition would be challenging for Tesla, despite its substantial war chest, but wouldn't be its first foray into securing crucial materials for its manufacturing process.
Last year Tesla announced plans to make its own battery cells and to be sure, the company already has an in-house engineering team that designs high-end semiconductors used in autonomous driving.
But making batteries and building chips are two completely different types of problems, with the latter requiring investments of up to US$20 billion and with manufacturing idiosyncrasies that even incumbents like Intel have struggled with of late.
Regardless, Tesla CEO Elon Musk has tackled more challenging problems before, including making space exploration economically viable through his company SpaceX.
Were the Musk to focus on fixing the chip shortage problem, there's more than an outside chance he'll get it right.
And as more customers seek increasingly specialized and customized semiconductor solutions, Tesla's early exploration of making its own chips may not seem as farfetched.