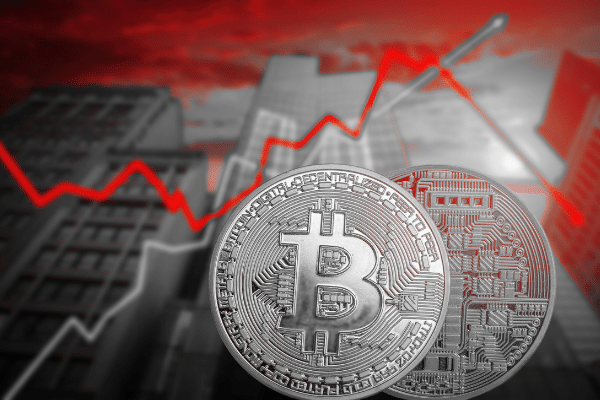 It's probably safe to say that that dreaded season for digital assets has finally arrived and no, it's not because of the price of Bitcoin.

And in the case of TerraUSD, Anchor Protocol and LUNA, the last 72 hours was the final straw on the camel's back.
Despite the mercury rising as the summer draws nearer, it's probably safe to say that the Crypto Winter is here as the nascent asset class freezes over.
After holding off for some time in declaring a "Crypto Winter" because after all, I'm not Punxsutawney Phil, it's probably safe to say that that dreaded season for digital assets has finally arrived and no, it's not because of the price of Bitcoin.
At its heart, cryptocurrencies were intended to form the backbone of a "trustless" financial ecosystem – a new dawn where value could be sent across thousands of miles without having to rely on intermediaries exacting their pound of flesh.
Counterparties could execute contracts without ever having seen each other, certain in their completion.
But trust is a tricky thing – it can take a lifetime to earn, but just hours to lose.
And in the case of TerraUSD, Anchor Protocol and LUNA, the last 72 hours was the final straw on the camel's back.
Investors who had been drawn to Anchor Protocol for its insane stablecoin yields of close to 20% soon discovered where those yields were coming from – other investors.
Time will ultimately reveal the incestuous relationship between LUNA, Anchor Protocol and TerraUSD for what it was, an ill-conceived algorithmic stablecoin that had all the hallmarks of a Ponzi scheme, even if that was unintentional.
"Money for nothing and your chicks for free," may have been the lyrics to a popular Dire Straits song, but they also reflect the promise that the LUNA, Anchor Protocol and TerraUSD trifecta were promising – outsized stablecoin returns that looked "risk free."
Unfortunately, these returns were anything but "risk free" because the risk was baked into the entire ecosystem.
The relationship between UST / LUNA in a nutshell:
TerraUSD (UST) is an algorithmic stablecoin, meaning it's not backed by dollar deposits in a bank or anything.

To keep UST's peg stable, it's backed by another token, LUNA, whose price is allowed to float freely.

1 UST is always convertible to $1 worth of LUNA and vice versa, so if LUNA's price is $4, 1 LUNA can be swapped for 4 UST.

LUNA's supply is used to keep the UST peg stable, 1-to-1 with the dollar. If 1 UST > $1, LUNA is "burned" (taken out of circulation) by converting it to UST and as the supply of UST increases, it should return back to its peg. On the flipside, if 1 UST < $1, UST is "burned" by converting it to $1 worth of LUNA.

Presumably, arbitrageurs will constantly work at the peg to earn off these spreads and keep UST's peg 1-to-1.
So what happened?
Because UST is one of a multitude of stablecoins (algorithmic or otherwise), to attract users, it used Anchor Protocol to offer sick yields (close to 20%) to get investors buying UST.  
Anchor Protocol is a DeFi platform that facilitates lending and staking and is "coincidentally" owned by the same people who issue UST and LUNA, i.e. Terraform Labs.
Unfortunately, the only "real" demand for UST was in order to deposit it on the Anchor Protocol to generate 20% yields.
But remember, everything on the blockchain is transparent, and it was clear that as demand for those sweet, sweet, yields rose, the smart contracts that paid out these yields from the reserves started depleting, and fast.
At this juncture, a decision could have been made to reduce Anchor's yields, to stem the bleed, but that would also have seen interest and confidence in UST fade, so Terraform Labs took the path of least resistance, find new investors to pay off the existing ones.
Because the Anchor Protocol Reserve was bleeding, Terraform Labs announced a US$1.5 billion BTC injection to shore up the reserves, making matters worse.
With investors now thinking that these 20% yields were "backed" or "sustainable," more poured in, and in the meantime, the price of LUNA skyrocketed.
But as with any house of cards, the writing was on the wall from day one and regardless of which conspiracy theory you subscribe to, the long and short of it was that investors soon lost faith in UST and it broke its peg.
As UST broke its peg, UST would be converted to LUNA to reduce its supply.
But what happens when you add more LUNA into a market where LUNA's price is already falling?
A self-perpetuating feedback death spiral, which is exactly what happened.
To shore up confidence in UST, Terraform Labs took to raising more capital from fresh investors to shore up the reserves – pouring good money after bad, but opening a different can of worms – why would an algorithmic stablecoin even need to raise reserves?
Because none of the tokens in the entire "Terrable" ecosystem have any intrinsic value or use case outside of speculation or earning unsustainable yields, in one fell swoop Terraform Labs has tanked the cryptocurrency markets by robbing it of the one commodity it wasn't supposed to need – trust.
And that's why the cryptocurrency markets should brace themselves for a "Crypto Winter," because trust takes a time to rebuild, how long however, is anyone's guess.