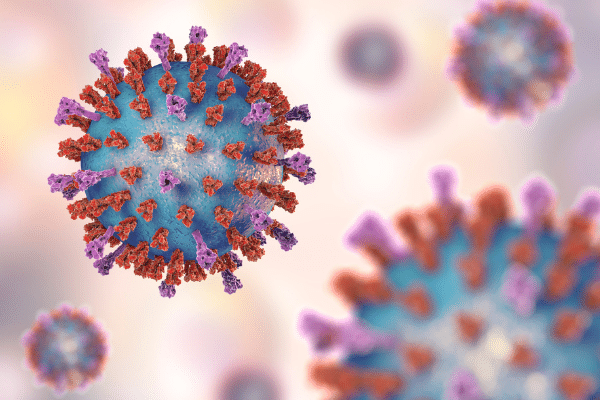 U.S. Centers for Disease Control and Prevention warns that the pandemic situation is worsening despite vaccinations, with reversal in trends resembling the situation in Europe

Combination of pandemic fatigue and complacency as vaccines are administered are providing the rich and fertile ground for a return to pandemic-themed trades, including a rotation back into tech and Treasuries
Coronavirus vaccinations are proceeding in earnest across the U.S. and in Daytona Beach, Florida, the Spring Break capital, hordes of revelers are partying like it's 1999.
But the pandemic is far from over.
And the head of the U.S. Centers for Disease Control and Prevention is warning that a dreaded fourth wave of infections could be unleashed unless Americans wear masks and stick with social distancing measures, warning of "impending doom" even as infections, hospitalziations and deaths begin to spike again.
Speaking at a press briefing on Monday, Rochelle Walensky fought back tears of desperation as she outlined a series of warning signals and said she was fearful as a fourth wave of coronavirus infections loomed.
Coronavirus infections are up 10% from a week earlier, as are hospitalizations, which have started to rise again.
"I'm going to reflect on the recurring feeling I have of impending doom. We have so much to look forward to, so much promise and potential of where we are and so much reason for hope, but right now I'm scared."
Walensky noted that most disconcerting, the U.S. trajectory seems to look "similar" to that of the European Union a few weeks ago, before a sudden spike in coronavirus infections forced a fresh set of lockdowns.
Even as the CDC's Walensky warns of things getting worse, states officials are lifting restrictions at levels the CDC wouldn't recommend.
Americans suffering from pandemic fatigue are understandably eager to return to some semblance of normalcy, even as new coronavirus variants take hold and spread.
Many governors have expressed reluctance to lockdown their states again regardless of how bad things get.
And while some 51 million Americans have received both doses of the vaccine, they're only considered fully vaccinated about two weeks after the final dose is administered.
Which is why the reversal into value stocks may still be a risky trade and the selloff in tech, premature.
There is more than an outside chance that the U.S. experiences the same debilitating fresh wave of infections as was the case in Europe.
And while Europe was far slower in administering vaccines compared to the U.S. the uptick in travel as well as the abandonment of pandemic safety measures by many Americans could create the perfect conditions for a fourth wave.
If a fourth wave should hit American shores, expect the familiar pandemic trades to make a comeback, including a sharp decline in Treasury yields, a spike in gold and Bitcoin as well as a rally for tech stocks, particularly Zoom Video Communications (-3.61%) and other tech stars of the pandemic.