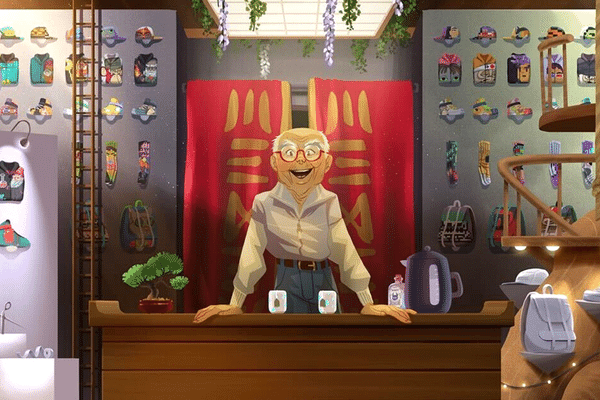 Yuga Labs, the creator of the Bored Ape Yacht Club, revealed that it had acquired NFT startup WENEW — co-founded by renowned artist Mike "Beeple" Winkelmann. This acquisition is preceded by the startup's purchasing of the CryptoPunks and Meebits NFT project IP from Larva Labs in March.
Since its debut in June 2021, WENEW has explored a number of brand partnerships, notably ones with Gucci, Louis Vuitton, Playboy, and the tennis tournament of Wimbledon.
Additionally, the firm is well-known for 10KTF, an Ethereum NFT project centered around a digital dressmaker who designs digital clothing for numerous luxurious profile picture (PFP) projects like Bored Apes.
Michael Figge, co-founder and CEO of WENEW, will join Yuga Labs as its new Chief Content Officer after the firm was bought by Yuga Labs. Beeple, likewise, who is most known for auctioning off a single NFT work of art for $69.3 million in March 2021, will be Yuga Labs' advisor.
10KTF is a narrative NFT project based around a fictional "digital artisan" by the name of Wagmi-san who creates custom outfits for owners of well-known PFP projects, such as the Bored Apes, Cool Cats, Nouns, Moonbirds, and many more. In addition, owners can place orders for physical clothing based on their PFP artwork.
Clothing companies like Gucci and Puma have already collaborated with 10KTF on digital fashion projects. Wagmi-san has previously been referenced in Yuga Labs' future Otherside metaverse game, which is themed around the Bored Apes.
Three Yuga Labs co-founders last week co-wrote a blog article with 10KTF CTO Randy "Melonpan" Chung denouncing NFT marketplace OpenSea's policy on creator royalties. The day following the article was published, OpenSea announced a shift in policy and reiterated its promise to pay royalties on subsequent purchases.
Yuga Labs said in March that it had secured $450 million at a $4 billion value after revealing that it had bought the intellectual assets of CryptoPunks and Meebits.