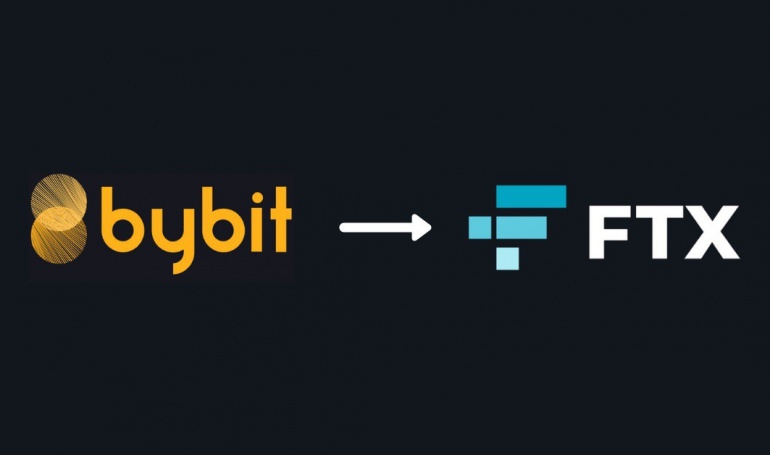 [Advertorial. Content has not been modified]
ByBit has been around for four years already, and it definitely got its fanbase. There are over 1,600,000 users already, and they've got partnerships with agencies like UNICEF New Zealand. 
However, the most popular crypto trading platform is not necessarily the best one. In this article, we will talk about a less known trading app, but with a lot more perks than ByBit – the FTX app and the cryptocurrencycodes you can get to unlock sign up bonuses! 
That being said, let's look at the most important reasons why you should consider switching from Bybit to FTX.
I. Lower fees
Both ByBit and FTX operate maker-taker fee models, encouraging users to trade their assets and expand their portfolios. With this model, the market makers will get a lower rate than those who take liquidity. 
However, there's a big difference between those two platforms regarding fees. While ByBit requires 0.025% from makers and 0.075% from takers, FTX breaks down the costs by trading volume. 
The FTX fees are looking like this: 
For less than $1M trading volume – 0.02% maker fees, 0,07% taker fees;

For $1M+ trading volume – 0.02% maker fees, 0.06% taker fees;

For $5M+ trading volume – 0.015% maker fees, 0.055% taker fees;

For $10M+ trading volume – 0.015% maker fees, 0.05% taker fees;

For $15M+ trading volume – 0.01% maker fees, 0.045% taker fees;

For $35M+ trading volume – 0.01% maker fees, 0.04% taker fees.
Plus, on FTX, you also get fee discounts based on the number of FTT Tokens owned. You can go from a 3% discount for $100 worth of tokens to a 60% discount for $5M worth of tokens.
II. Stronger security
We are not trying to say that ByBit offers low security, not even close. Both of the platforms have a lot of features that protect users from malicious actors. 
We're talking about the cold storage protocol, the two-factor authentication for login and withdraws, and whitelisting addresses. Plus, they both operate an insurance fund so that you can be reassured in case of a 51% Attack, for example. 
But FTX also uses a three-tiered liquidation model, which reduces the risk of any clawbacks. And they also have 5.2M of FTT Tokens reserved for this type of inconvenience. 
If you're looking for another really secure crypto trading platform, you should check out Binance and register with a Binance referral code to get the latest bonus offers.
III. Fiat currency acceptance
While cryptocurrencies are gaining popularity, it will take a while until we are able to use them anywhere. So until then, being able to exchange your crypto assets in fiat sure comes in handy. 
But ByBit doesn't offer this option. The platform is all about cryptocurrencies. Although its dedication is admirable, it's not that useful in 2021. 
FTX offers both fiat and crypto pairs. And not just the primary fiat we are all used to. The platform accepts anything from Euro to Singapore Dollars.
Bonus
If you decided to try on the FTX platform, note that using the referral code listed on CryptocurrencyCodes.com can give you a great start – a sign-up bonus of 5% OFF fees. 
Ready for the next level?
Click here to register on FTX today and claim a 5% fee discount!
[Advertorial. Content has not been modified]