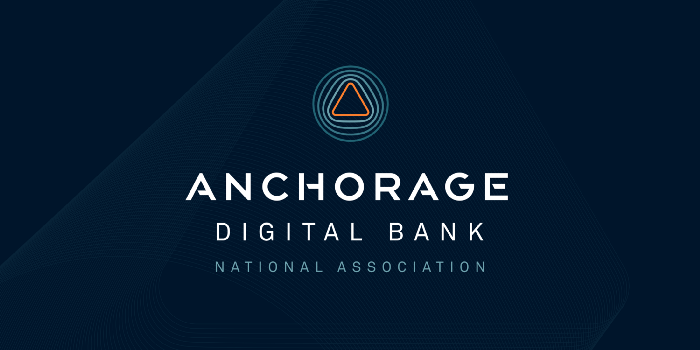 Crypto custodian and firm Anchorage has made history this week by being the first company in the US crypto industry to obtain a conditional national bank charter from the Office of the Comptroller of the Currency (OCC), two months after it first seeked approval back in November. The US will be getting its very first national digital assets bank with this new development.

This is unlike other crypto banks which were approved for legal operations last year, such as Avanti Bank and Kraken, as both firms were only provided a special purpose depository institution (SPDI) banking charter in Wyoming. The Anchorage Digital Bank is expected to sit on equal grounds with other traditional banks in terms of regulations.

"We are a national bank. The only difference is our business line, that we're doing crypto assets versus doing other assets. The benefit of having a federally chartered bank is that it preempts all the state laws. The clarity of being regulated by the oldest regulator for banks in the United States … sends a very clear message," Anchorage President Diogo Mónica said, according to Yahoo Finance.
Anchorage Digital Bank is forming a bridge between traditional banks with the infrastructure and regulatory framework required to flourish in the space but have no technological expertise or drive for accelerated innovations, and also fintech firms existent in the market with sophisticated solutions and robust technological systems facing the obstruction of regulatory complications.

"Most immediately, it puts first-of-its-kind, sub-custody services within reach for any traditional financial institution that wishes to give its clients access to digital assets. Since our founding, we've been credited numerous times with blurring the lines between crypto and traditional finance. Today, we're happy to see those lines begin to be erased," the team announcement reads.