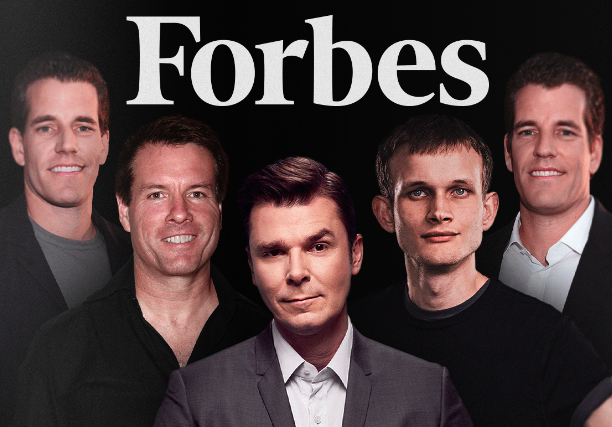 The past month has shown Bitcoin believers and HODLers that rewards come to those who wait and hung onto the bellwether cryptocurrency despite harsh criticisms and mockery from others for years. Early crypto advocates and leaders especially have found their wealth growing multi-fold with the spectacular, almost unbelievable bull run in the last few weeks.

As a result, Forbes highlighted some of crypto's biggest winners this year, as individuals such as the Winklevoss Twins, Tip Draper and Matthew Roszak emerged from 2020 billionaires after Bitcoin's surge. This comes as to no surprise, considering Bitcoin's 400% gains in December and the first week of January alone, pushing the cryptocurrency market capitalization to $1 trillion and beyond for the first time.

Currently, Tyler and Cameron Winklevoss have crossed the $1 billion mark in worth. A month ago, their valuations barely came up to $500 million, and based on their Bitcoin assets they were known to hold previously, Forbes extrapolates that their digital asset holdings now are worth $1.4 billion.

Matthew Roszak comes close behind at $1.2 billion after his worth was valued at $300 million a year ago. Roszak is the chairman of Bloq, a software company that delivers multi-infrastructure blockchain-related solutions. In third place is well known crypto personality Tim Draper, who is valued at $1.1 billion.

Other notable individuals include the famed Michael Saylor, CEO of MicroStrategy, who has been enthusiastically showing his support for Bitcoin and is now valued at $600 million after several opportune Bitcoin buy-ins right before periods of price surges. Ethereum's founder, Vitalik Buterin, is currently worth $360 million as well.

*Photo taken from Forbes.