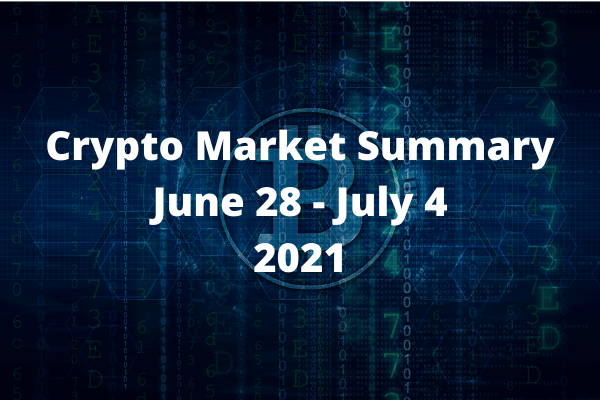 Last Week Recap
Last week's market gyration saw BTC testing the $30K support level again. It is with much relief that the $30K support has not been breached (although momentarily to $29.2 K) convincingly. Strong institutional buying from the likes of MicroStrategy Inc. continues to support BTC price slump. When will the Chinese miners stop their incessant dumping is anyone's guess.
El Salvador declared September 7 to be the date that BTC is made legal tender by law. If this controversial policy managed to attract more investments into El Salvador, many other nations will follow suit.
For this coming week:
We hope the mass exodus of BTC hash rate out of China will end soon which should be followed by a recovery of the general crypto market.
Altcoins seems to take a breather while BTC can be seen active on the accumulation by investors/traders.
For many of us, we advise to stay on the side until a clear breakout is confirmed.
This week: Theta mainnet 3.0 launch. Keep a lookout
As usual, trade with care. Trade with what you can afford to lose.