The Adrienne Arsht Center for the Performing Arts of Miami-Dade County has collaborated with three recent graduates of New World School of the Arts' BFA program to create unique digital collectibles in form of NFTs (non-fungible tokens).
This project is part of Lasting Impressions, a critically-acclaimed 3D visual art experience which is approaching the end of its run at the Arsht Center this week, and is partly enabled by secure digital ticketing service provider True Tickets and NFT consultant Kristin Darrow.
The Arsht Center partner and gallerist Fred Snitzer selected the three talented young artists — Ruth Burotte, Alian Martinez Rives and John Medina. They specialize in creating digital artworks and will have their work be minted into NFTs.
Each of them created one gold NFT, which will be auctioned off to the general public this summer. The proceeds of the initial sale will go to the artists.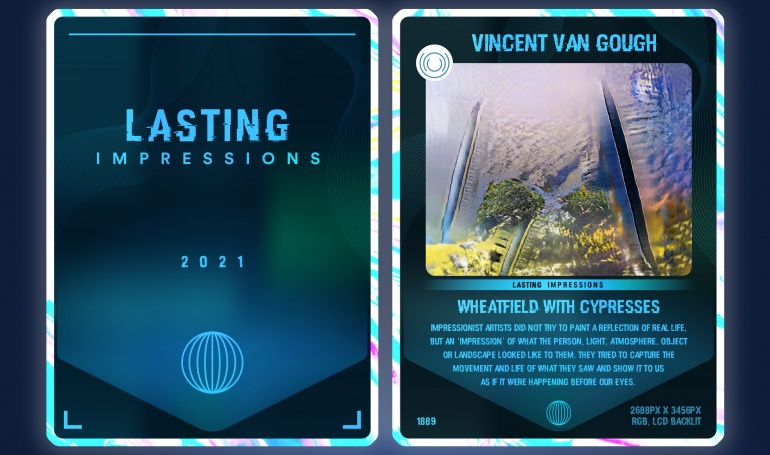 100 silver NFTs will be distributed to Lasting Impressions guests and the public via a lottery.
Exhibition attendees will have the opportunity to claim a complimentary bronze tier digital artwork. The distribution of silver and bronze NFTs will begin at the end of July.
The share of all sales of the NFTs on secondary exchange will be split among the artists, the Arsht Center, New World School of the Arts, and invested in carbon offsets.