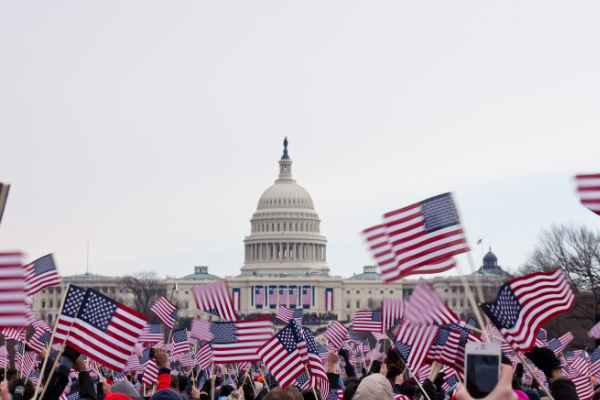 Joe Biden's inauguration was a poignant, heart-rending moment for many Americans yesterday, with many notable news outlets and political commentators reporting the inauguration proceedings live while some celebrated disgraced former US President Donald Trump's delayed departure earlier that morning. 
Once sworn in, the democratic, political machinery began turning its cogs ahead and Biden was quick to settle down and undo or pause some of Trump's catastrophic policies and decisions. Several of these new decisions are due to impact the US crypto industry significantly, with the first being the potential appointment of Michael Barr as Comptroller of the Office of the Comptroller of the Currency (OCC), the agency which oversees federal bank regulations.
Barr is a former official in the Treasury Department, but what is most notable about him is his ties to Ripple Inc. as he was a former advisor to the company behind one of the leading digital assets in the market – XRP. According to the Wall Street Journal, news regarding a formal nomination announcement have not yet been revealed, but if and when he is nominated, Barr will take over recently-resigned Brian Brooks, who in his time as Comptroller, put forth several crypto-friendly regulations last year.
In the same vein, Biden has also suspended developments on the US Treasury Department's latest proposal that would see a majority of firms in the crypto industry having to submit regular reports and retain the data of users who make transactions via a private digital wallet. While such data has never been fully private or decentralized, a minimum level of anonymity has always been offered to users and businesses, of which transactions require the use of digital wallets. The proposed law by current Treasury head Steve Mnuchin would eliminate this entirely.
It is customary for new administrations and in this case, Biden's team, to look over all proposals for new regulations that were created and put on the table from the previous administration, so the US crypto industry is not quite out of hot water yet. However, as Mnuchin set a quick 14-day window only for public feedback on the proposal, this temporary suspension will also allow crypto advocates and leaders more time to communicate with lawmakers, and hopefully change their minds, over the proposed regulation.