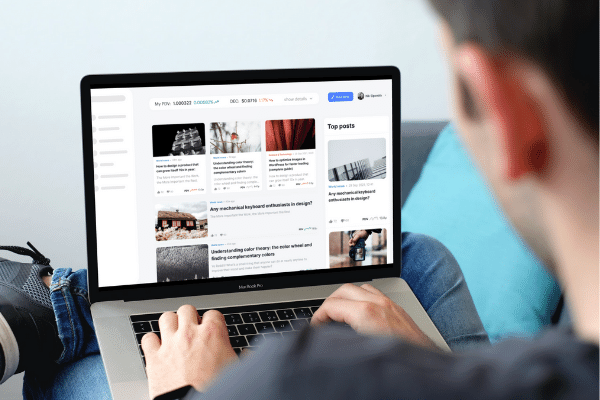 Changpeng Zhao (CZ), the CEO of Binance, has issued a warning that search results from Google are still promoting cryptocurrency phishing and fraudulent websites.
Scammers have been getting around Google's stringent prohibitions on cryptocurrency promotion for its advertising service for the past three years. Scam websites have occasionally been listed above legitimate cryptocurrency and blockchain initiatives.
CZ highlighted that phishing sites with an "ad" tag were appearing in front of the legitimate CoinMarketCap website when searching for the website on Google.
Google displays phishing sites when users search CMC. This affects users adding smart contract addresses to MetaMask using these phishing sites. We are trying to contact Google for this, and in the meantime alerting users about this through social channels. pic.twitter.com/3q4860Jl4H

— CZ 🔶 Binance (@cz_binance) October 27, 2022
One of the most popular cryptocurrency data aggregators, CoinMarketCap was purchased by Binance in April 2020 for an unspecified sum. Scammers would exploit its sheer popularity to direct a lot of traffic toward the fraudulent ads.
Phishing websites occasionally employ imitation URLs to deceive individuals into carelessly clicking on them. One of the websites CZ singled out, for instance, was spelled "coinomarketcaap".
The blockchain security company SlowMist discovered a Terra (LUNC)-related phishing fraud in April of this year, in which fraudsters were operating fake websites claiming the Achor Protocol and Astroport identity using Google Ads. SlowMist stated that between April 12 and April 21, 52 of these fake addresses led to a loss of more than $4.31 million worth of LUNC.
The research division of cybersecurity company CheckPoint also released a paper in November 2021 alerting users to the theft of nearly $500,000 by swindlers using Google Ads to promote malicious websites that resembled MetaMask and Phantom cryptocurrency wallet providers.
This week, Google's advertisements platform has attracted a lot of attention as holding company Alphabet noted in its Q3 earnings call that search advertising revenue from financial and cryptocurrency companies has experienced a pullback.
"We did see a pullback in spending by some advertisers in certain areas in search ads. For example, in financial services, we saw a pullback in insurance, loan, mortgage, and crypto subcategories," according to Google's chief business officer Philipp Schindler. However, the company seems to have no issues taking ad payments from fraudsters.