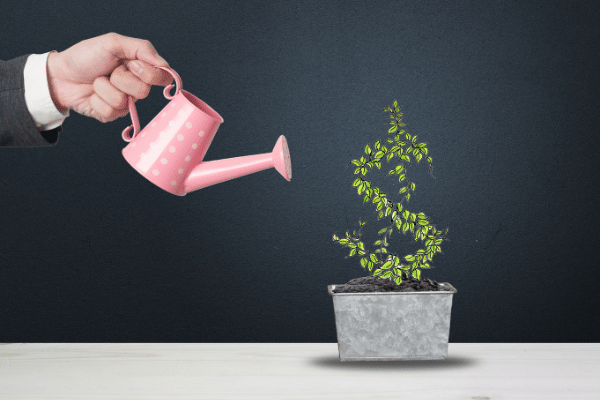 Binance announced that it has launched a $1 billion Growth Fund for Binance Smart Chain with the objective of accelerating adoption of digital assets and blockchain technology.
Multiple programs under its umbrella are expected to be launched within the next few months to fuel the growth of cryptocurrencies worldwide.
The fund will also be incubating emerging blockchain-crypto projects by running advanced technological development programs.
BSC's growth has attracted 100M+ DeFi users with just an initial funding of $100 million. With the new contribution of $1B, it can disrupt traditional finance and accelerate global mass adoption of digital assets to become the first-ever blockchain ecosystem with one billion users.

Changpeng Zhao (CZ), CEO of Binance
The $1 billion fund will be going into Talent Development, Liquidity Incentive Program, Builder Program, and Investment/Incubation Program.
Talent Development
A total of $100 million will be allocated to Talent Development, which involves mentoring of developer communities, educating inexperienced crypto investors, offering academic scholarships to institutions, organising bootcamps, and supporting R&D related to Cryptography, High performance Consensus protocol, and more.
Liquidity Incentive Program
The Liquidity Incentive Initiatives category gets $100 million, and will run sub-programs to encourage traditional financial and crypto markets to participate in it. Professional traders and institutions get to receive flexibility and support for the sake of extra liquidity in DeFi protocols.
Builder Program
A total of $300 million will be going into the Builder Program. $100 million is used to conduct regional and global hackathons, joint bug bounty programs, developer conferences and to back existing mainstream development programs. The other $200 million will be utilised to incubate 100 innovative dApps/infra building, as well as BSC receiving mentoring from leading VCs and infrastructure support from its core community.
Investment/Incubation Program
Half of the entire funds, which amounts to $500 million, will be reserved for Investment/Incubation Program to accelerate mainstream adoption and bringing radical changes to the financial infrastructures. With this funding, they will be able to develop decentralized computing, gaming, metaverse, virtual reality, AI (artificial intelligence), and blockchain-powered financial services.