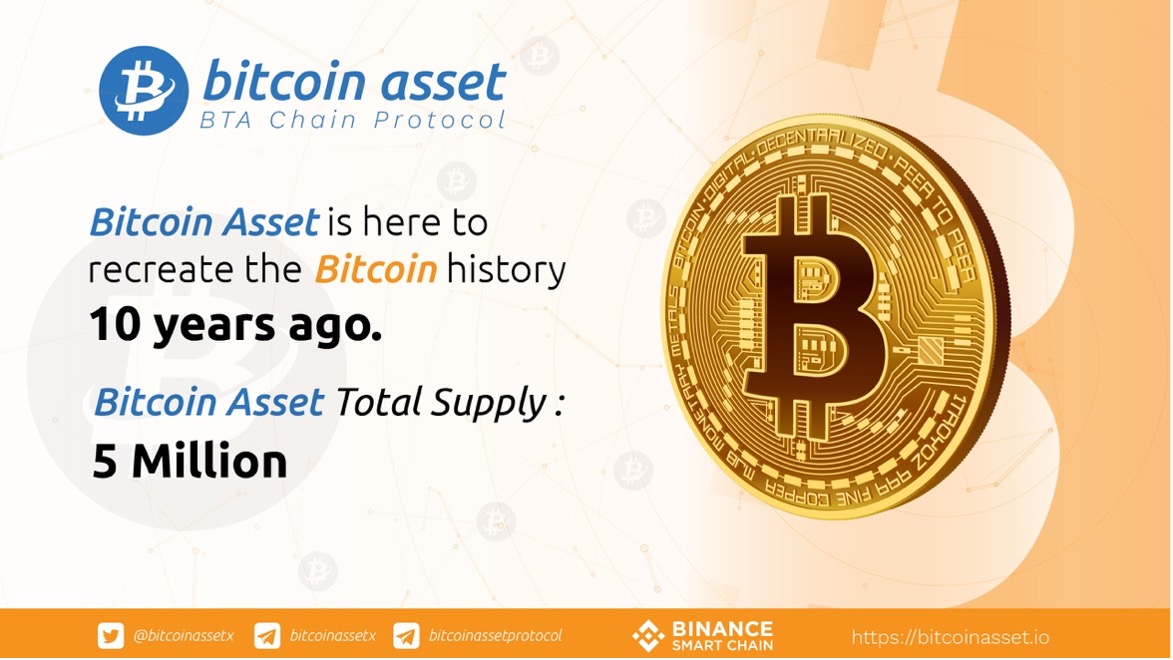 Bitcoin Asset is pushing to recreate Bitcoin history and make waves as it creates its liquidity pool, a collection of cryptocurrency tokens locked into a smart contract.
"Ten years ago, Bitcoin was first introduced to the world, but many people did not understand and others doubted it. Now, Bitcoin has become very phenomenal in the world of cryptocurrency and currently trades at a very fantastic price," a representative of the company said in a statement.
Bitcoin Asset said it is set to advance its airdrop and send coins or tokens to wallet addresses as it boosts awareness among community members. 
"We are doing this so everyone can enjoy the benefits of ‪BTA and continue to be ‪enthusiastic in the BTA community. We will send them to the wallets of active  members of the blockchain community," the representative added. 
An airdrop is a distribution of a cryptocurrency token or coin to various wallet addresses. 
Amid the extreme competition among cryptocurrency startups, Bitcoin Asset said it is confident that it will stand out from the crowd and meet expectations and goals. 
"For one, our BTA Chain Protocol is prepared and built by an expert team in protocol and blockchain field," the representative said.
Apart from low fees and fast transfer, Bitcoin asset said it provides Smart Contract on its protocol and features open-source on Github.
"We make it easy for all Token developers who want to use our protocol. For that, we feature open-source on GitHub and our support system will help as much as we can to provide what is needed," the representative said.
"Also, within the BTA Chain, a smart contract can be built directly for the existing staking, lending and borrowing systems that are similar today such as Yearn.finance which has been successfully built under the Ethereum ERC20 Smart Contract," the representative added.
Bitcoin Asset expressed hope that with the presence of BTA, everyone can feel that "we have bitcoin assets and get bitcoin momentum like 10 years back."
"Bitcoin itself is the mother of all coins that exist today. Therefore, we also rely on Bitcoin to create the current euphoria of the market but with new sophistication and much more complete protocols and features," the representative said.
Bitcoin Asset said it combines bitcoin with the current developments, namely protocol, Defi, swap, and NFT. Hence, it said BTA is an asset that "deserves to be valued higher in the future and is worthy of long-term storage like bitcoin."
"The name and idea, as well as the main purpose and characteristics of bitcoin combined with the extensive ETH network and the low-cost fee and fast network from BSC protocol, will make BTA a very valuable and profitable asset in the future," the representative added.
For more information, please contact Scott Gregory at support [at] bitcoinasset.io.