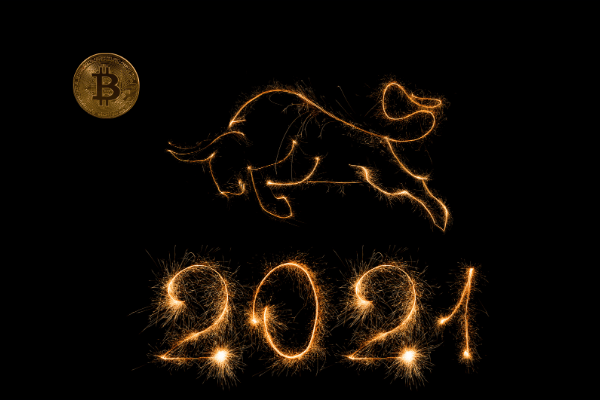 Bitcoin rises sharply on news of Mastercard moving to support cryptocurrency payments and Bank of New York Mellon facilitating cryptocurrency custody for institutional clients
Regulation remains wildcard as more institutions cotton on to cryptocurrencies and could provide short term price shocks
It's as auspicious a sign as any with Bitcoin blasting to a new all-time-high after crossing into the Year of the Bull (or Ox if you will).
Bitcoin surged to a new record as Mastercard and Bank of New York Mellon ("BNY Mellon") moved to make it easier for customers to use cryptocurrencies.
Mastercard will be focusing on stablecoins, whose values are pegged to that of another asset, including the dollar or gold, and has already partnered with cryptocurrency card providers Wirex and BitPay, with the caveat that cryptocurrencies will need to be converted to fiat currency before processing payments for transactions on the Mastercard network.
BNY Mellon on the other hand will be focusing on custody, to facilitate transfer and issuance of Bitcoin and other cryptocurrencies for its institutional investors.
The latest boost for Bitcoin comes hot on the heels after Tesla (+0.85%) announced last Monday in a regulatory filing that it had invested some US$1.5 billion of its cash reserves in Bitcoin, with as much as 8% of its cash assets in the cryptocurrency.
BNY Mellon and Mastercard join a growing list of high profile institutions and investors who are betting on Bitcoin, supporting arguments that Wall Street and mainstream investors are becoming more receptive to the nascent asset class.
Even before Tesla's announcement, Elon Musk had publicly inquired on Twitter (+1.18%) about acquiring large amounts of Bitcoin – often the difficulty with large buy or sell orders is that they can cause substantial slippage in prices as they move the markets.
A single buy or sell order for Bitcoin on open markets of the size of Tesla's could have potentially caused a much larger surge in prices and to quote Nicholas Nassim Taleb – prices aren't determined by the market, but by its most stubborn buyer or seller.
In a blog post on Wednesday, Mastercard also revealed that it is "actively engaging" with central banks around the world on their plans to launch new digital currencies (likely stablecoins).
Twitter has also done some "upfront thinking" over how to handle Bitcoin, including if employees and vendors ask to be paid in the cryptocurrency and whether the firm needs to have the digital asset on its balance sheet, according to CFO Ned Segal, who made the comments on an interview with CNBC.
Twitter CEO Jack Dorsey, who also runs Square (+3.44%), has long been an outspoken proponent of Bitcoin, and last year Square had already put some of its treasury into Bitcoin.
But before investors start betting the farm on cryptocurrency, it's important to note that regulation has been long been the wild card with U.S. Treasury Secretary Janet Yellen having warned of its misuse as being a growing problem.