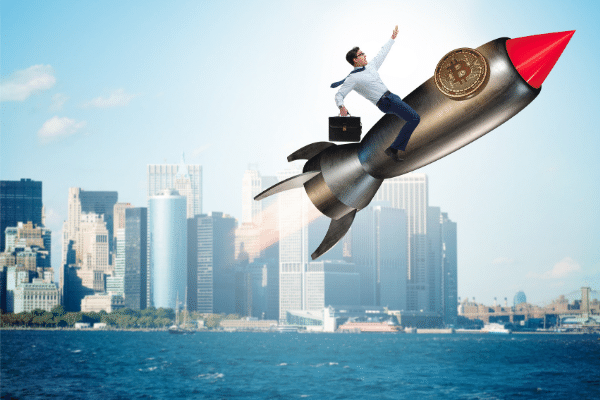 The king of crypto has once again proven itself as the coin that rules them all. In the last hour from 10am UK time, Bitcoin buyers started pouring in with large waves of buy volume.
After breaking through the key $56,000 resistance level, Bitcoin has been slowly moving upwards.
Coincidentally, the U.S. CFTC has started an inquiry into Binance on whether it allowed U.S. investors to trade on its platform. Just a day ago, Binance announced that it had hired Max Baucus, to lead in its regulatory and compliance process with the U.S. government. This bodes well for Binance as it aims to muscle into the highly lucrative U.S. market and compete squarely against the like of Coinbase, the largest regulated crypto exchange in the United States.
In another positive sign for Bitcoin, an Israeli pension fund named Altshuler Shaham has invested US$100 million into Grayscale Bitcoin Trust. Altshuler Shaham has over $50 billion in assets under management and this latest investment is a sure sign that pension funds around the world are now viewing Bitcoin as a strong alternative to gold and other store-of-value asset.
Sometimes, it pays to zoom out and take a look at macro fundamentals and not be shaken by short term volatility. This is one of Warren Buffet's most successful investment ethos which many of us from the crypto space should learn from.
[ Read more: Bitcoin is Bubbling on ETFs and Stimulus ]