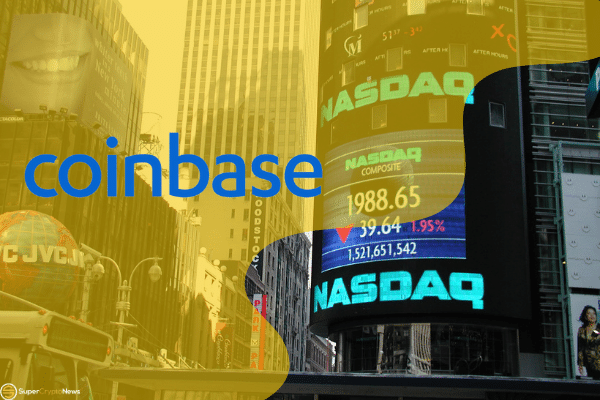 Coinbase listing on Nasdaq this week could provide investors the opportunity to take a position on the growth and development of the cryptocurrency industry without necessarily riding the volatility of the underlying asset class
Largest U.S. cryptocurrency exchange Coinbase has made record profits, on the back of growing interest in the cryptocurrency space
While investors may be skittish about buying Bitcoin directly, what about buying shares of the companies which service them?
At least that's the buzz behind the highly anticipated direct listing of Coinbase, the biggest cryptocurrency exchange in the U.S. that is set to be on Nasdaq on Wednesday.
Even for those who have gone all in on Bitcoin, the Coinbase listing could be just the thing to settle portfolios that would otherwise be roiled by Bitcoin's infamous volatility.
While there are plenty of other stocks already tied to Bitcoin, including Tesla (-0.99%) and MicroStrategy (+3.03%), both with billions of dollars' worth of Bitcoin in their treasuries, Coinbase provides investors an opportunity to participate in the growth prospects of the companies supplying the picks and shovels for cryptocurrency traders and investors.
It also helps that Coinbase is hugely profitable.
On Tuesday, the cryptocurrency exchange reported that it expected first quarter profits of between US$730 million to US$800 million, over double of what it earned for all of 2020.
Coinbase's bumper profits come on the back of surging cryptocurrency prices, and the bulk of its revenues come from transaction fees, with Bitcoin and Ether both advancing over 100% in the past six months alone.
Valued at around US$90 billion in its final week of trading on Nasdaq's private market, according to Bloomberg News, Coinbase may have further appeal for investors by providing an accessible diversified investment into the cryptocurrency space that doesn't necessarily take an opinion as to the long-term price of Bitcoin and other cryptocurrencies.
While rising prices naturally attract more traders and hence, more fees, for Coinbase, revenue is tied more to trading volumes than underlying asset values – as long as there's volatility, the cryptocurrency exchange will make money.