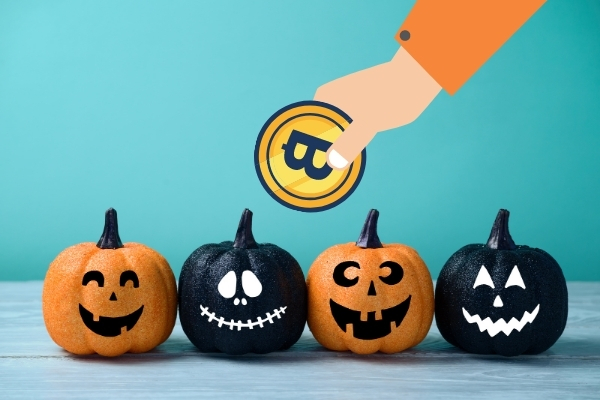 Young kids venturing for the trick-or-treat might expect to find candy corn or chocolate, but how would they react to the $100 worth of Bitcoin hiding in a basket full of snacks. 
Brand Mills, Bitcoin maximalist and podcaster decided to do something a little different this year to surprise the young trick-or-treaters. He has uploaded the door-cam onto his Twitter showing how kids would react when they find $100 worth of Bitcoin gift cards in the candy basket.
Searching through a pile of candy, one kid shouted in surprise as he found the gift card. "Dude, I just got a $100 Bitcoin card," the tricker urged his friend to come and check it out. Their reactions were priceless.

Interestingly, the group of 10-year-old kids seems to be familiar with Bitcoin as they all know what it is and $100 worth of the orange coin is not a small treat. 
This little experiment conducted by Mills shows us how Gen Z perceive digital currency. They view Bitcoin gift cards as an equivalent of money. The online games' items and currency have shifted the younger generation's perspective from the limited notion of only something physical can be valuable.
This, once again, proves that Bitcoin really is the "Future of Money."
You may also want to read: Want Bitcoin's Price to go up? Bet on People, Not Inflation