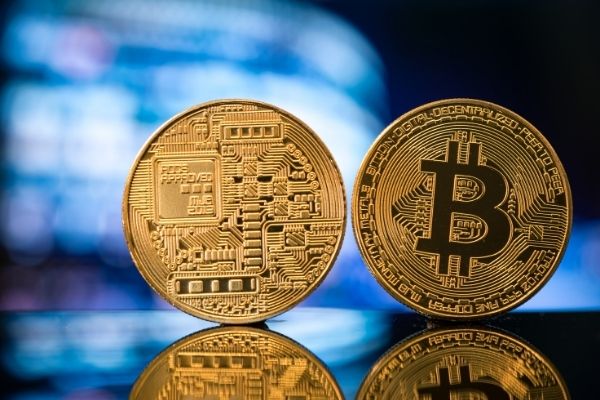 October has been an eventful month for Bitcoin (BTC) which drove the cryptocurrency to a new yearly high at $14,000 despite the economic turmoil and political uncertainties.

During the past few weeks, Bitcoin began to surge higher from all the good news especially since the payment giant, PayPal, officially announced its presence in the crypto space. The buy-in news of publicly traded companies such as Square, MicroStrategy, and Mode also helps boost the price and investors' sentiment to the upside.
When October was coming to an end, the resurgence of the covid-19 infected cases in multiple countries shook the markets, sending stocks and commodities lower. But Bitcoin marches on. 
The orange coin also shows signs of decoupling from the US stock markets since the beginning of October, and the evidence has become even clearer in recent days.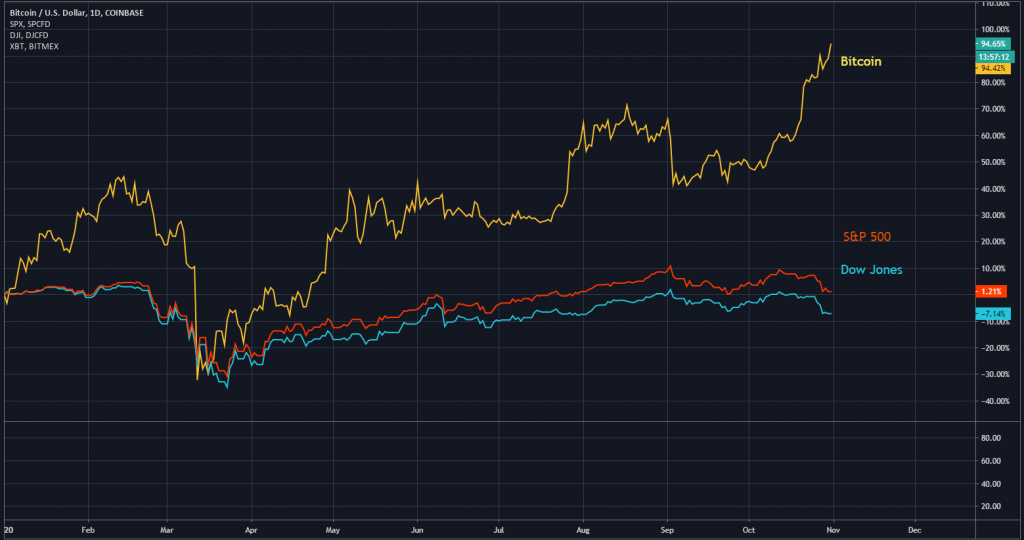 Looking at the chart, we can see that Bitcoin and major indices such as the S&P 500 and Dow Jones were moving in tandem (granted BTC was moving in higher volatility.) However, the recent split shows Bitcoin's superior strength compared to the stock markets as it continues upward to make a new high since 2018.
Now, October has come to an end, the monthly candle of Bitcoin has closed at $13,810 which is the second-highest ever while the highest monthly close was achieved amidst the bull market in December of 2017.
Many believe that the $14,000 resistance is the last frontier before we are able to retest the previous all-time high at $20K. And as many of you may already know, the more we test the resistance, the weaker it becomes.
You may also want to read: Apple & Microsoft to Invest in Bitcoin Within Next Five Years, Says Ex-Goldman Sachs Hedge Fund Manager